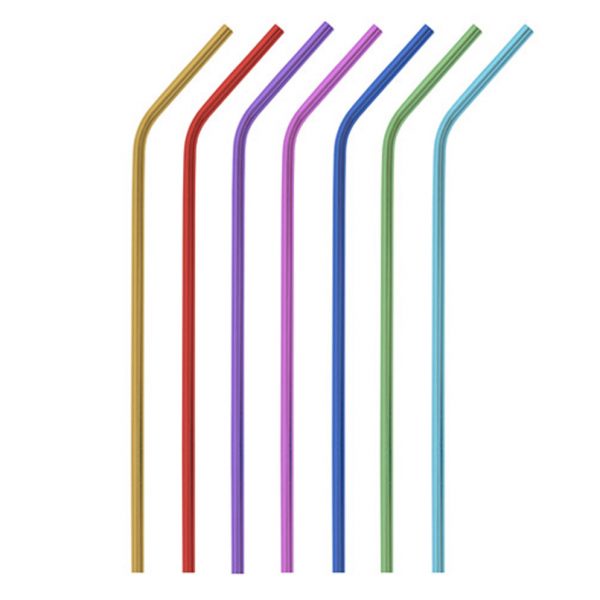 Reduce plastic waste
Reusable
Dishwasher safe
Lightweight and portable
Can be used with any type of drink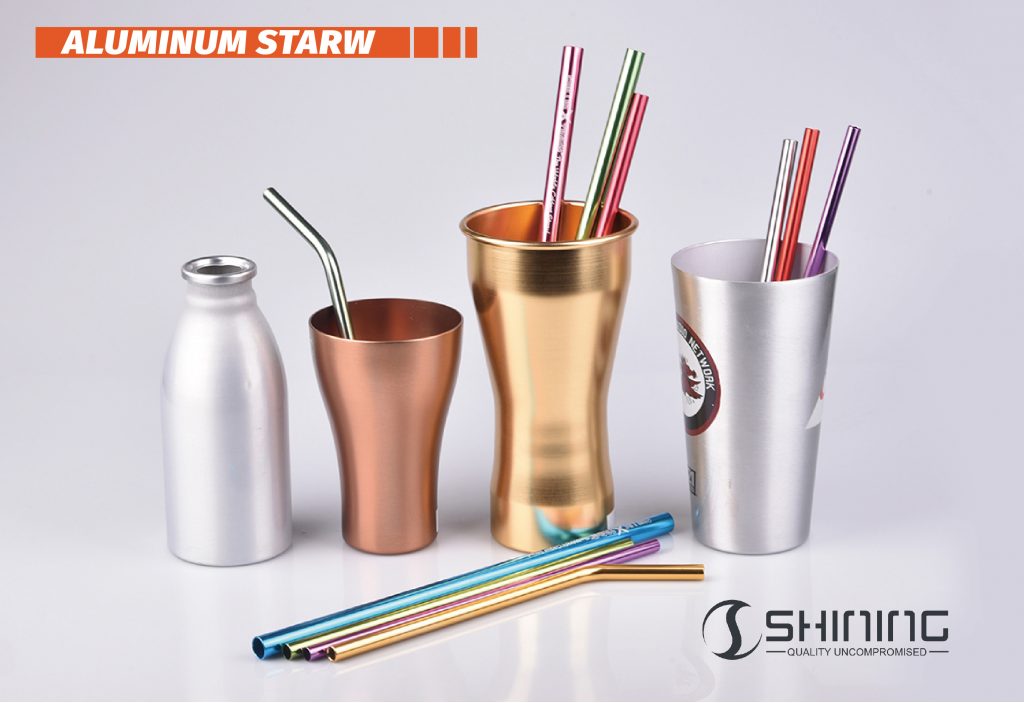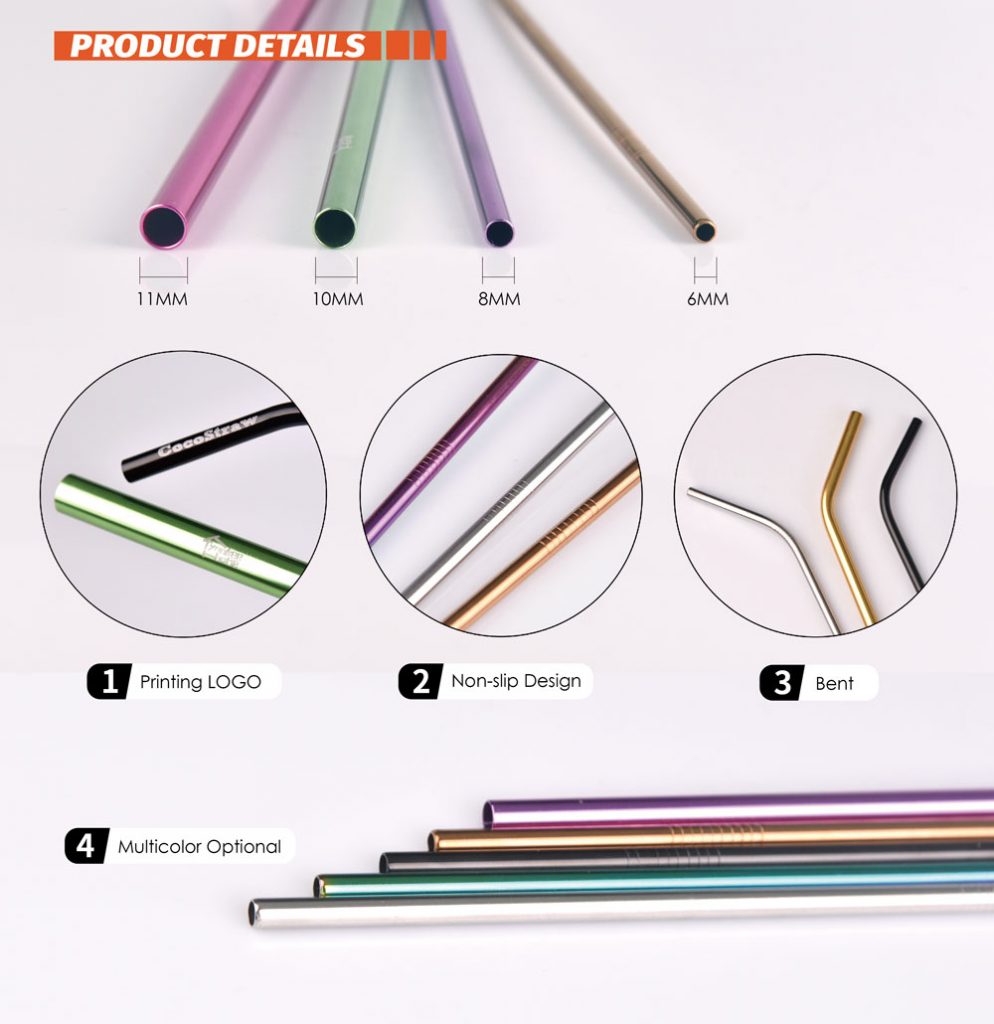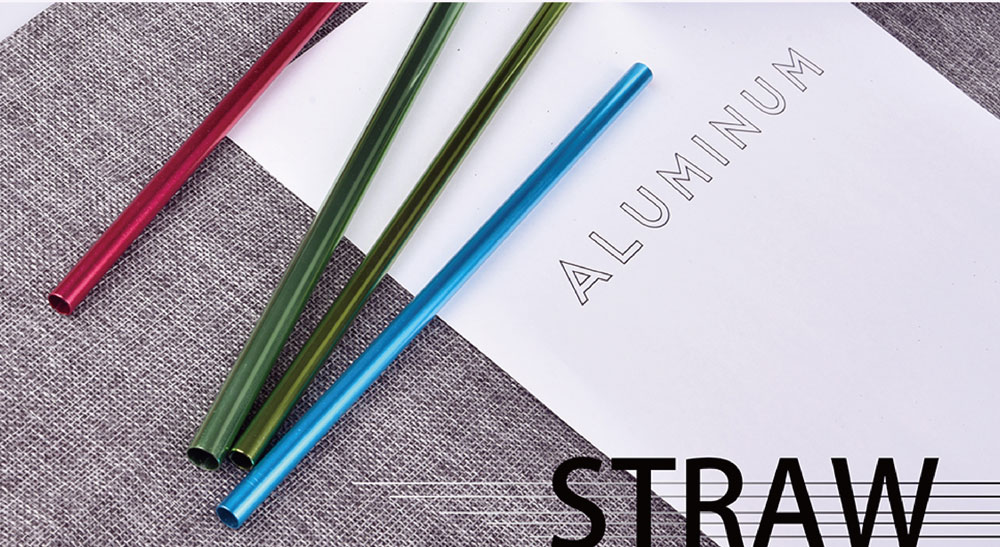 What are aluminum straws?
Aluminum straws are a type of drinking straw made from aluminum. They are often used in place of plastic straws, as they are more environmentally friendly and can be recycled. Aluminum straws are also reusable, making them a more sustainable option than disposable plastic straws. While aluminum straws may cost more than plastic straws, they can save money in the long run as they do not need to be replaced as often.
History: how did aluminum straw become popular?
Aluminum straws have become a popular alternative to plastic straws in recent years. But how did they become so popular?
It all started with one man's invention. In 1930, engineer Joseph C. Muhr patented the aluminum drinking straw. His intention was to create a safe and sanitary alternative to glass straws, which were commonly used at the time.
Muhr's invention didn't gain much traction until the 1960s, when aluminum cans became widely used for soda and beer. The convenience of having a disposable straw easily inserted into a can made aluminum straws more appealing to consumers.
In the past few years, environmental concerns have led to a renewed interest in aluminum straws.
Pros: why are aluminum straws good?
Aluminum straws are becoming increasingly popular as people become more environmentally conscious. There are many reasons why aluminum straws are a good choice, including that they are reusable and recyclable.
Aluminum straws are a great alternative to plastic straws, which can take hundreds of years to decompose. They can also be reused over and over again, which further reduces waste. And when you're finished with them, aluminum straws can be recycled.
If you're looking for a way to reduce your environmental impact, ditching plastic straws in favor of aluminum ones is a great place to start.
The best way to clean aluminum straws
Aluminum straws are a great way to enjoy your favorite beverage without harming the environment. However, like all straws, they can get dirty quickly. Here are some tips on the best way to clean your aluminum straws.
To start, rinse your straws with warm water. This will remove any residual dirt or debris. Next, fill a bowl or sink with hot water and add a drop of dish soap. submerge the straws in the soapy water and let them soak for a few minutes.
Afterwards, use a brush to scrub the inside and outside of the straws. Once you have scrubbed them clean, rinse the straws thoroughly with warm water. Finally, let the straws air dry or pat them dry with a clean towel before using them again.
Are aluminum straws recyclable?
Aluminum straws are one of the most popular types of reusable straws on the market. But are they recyclable?
Most aluminum straws are made from recycled materials, so they can be recycled again. However, some aluminum straws may not be recyclable depending on how they're made.
Conclusion
Looking for a reliable manufacturer and supplier of aluminum straws? Look no further than China! We offer high quality products at competitive prices.