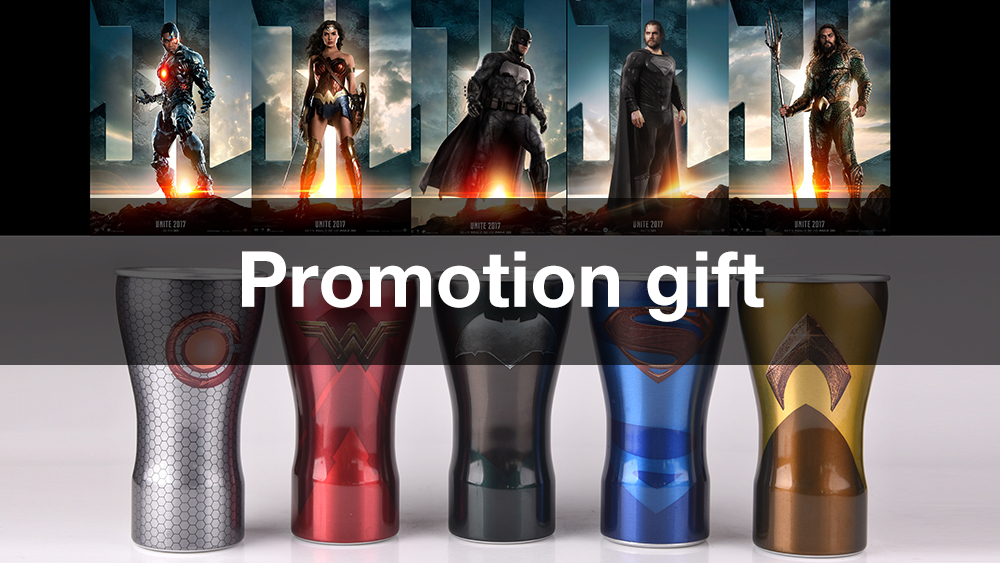 Aluminium packaging diverse range of finishes plus its compatibility with all printing technologies provides designers with enormous scope to create packaging with stunning graphic design, shelf presence and brand identity.The formability of aluminium allows for the manufacture of shape holding bottles applications. Therefore, aluminum packaging is an ideal material for promotional gifts. We have customized aluminum packaging promotional items for Coca-Cola and McDonald's.
Our aluminium bottles are ideal for:
Mini aluminum bottle for Coca Cola
Aluminum Cup for McDonald's gift
Alumiunm Cup for Justice League
Aluminum sports water for Football League
Click the picture to enlarge, Click the green button to view product details.