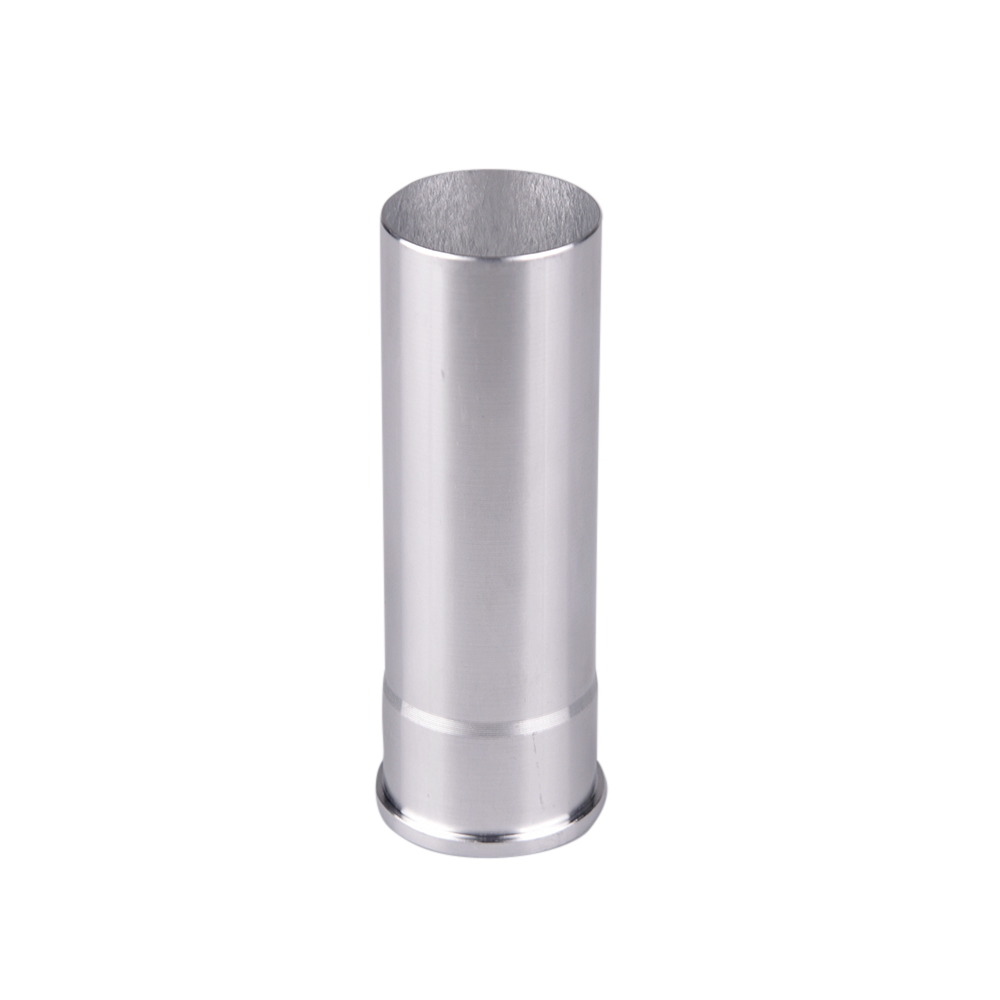 Aluminium Chaff Cartridge
Material: Aluminum Alloy
Diameter(mm): 16MM, 19MM, 26.5MM, 38MM
MOQ: 10,000 PCS
Custom size accept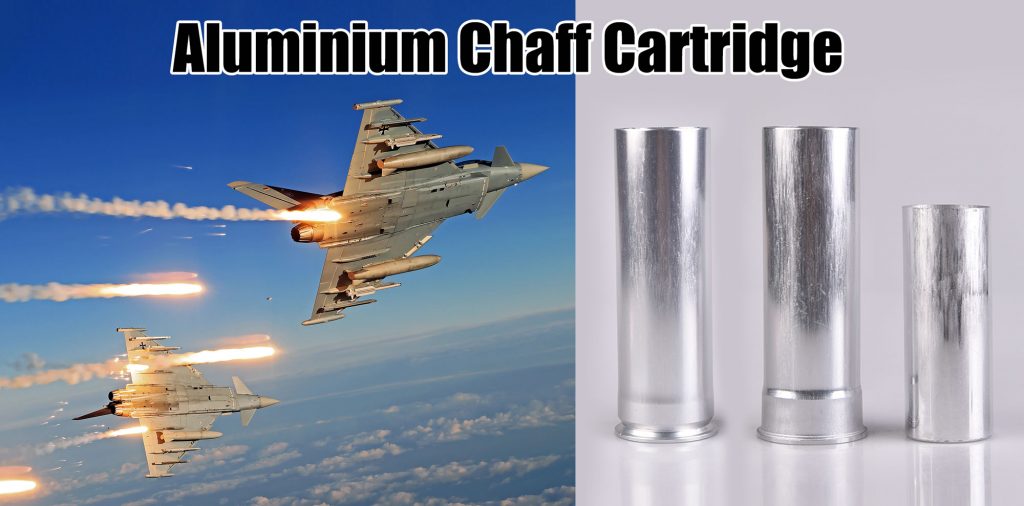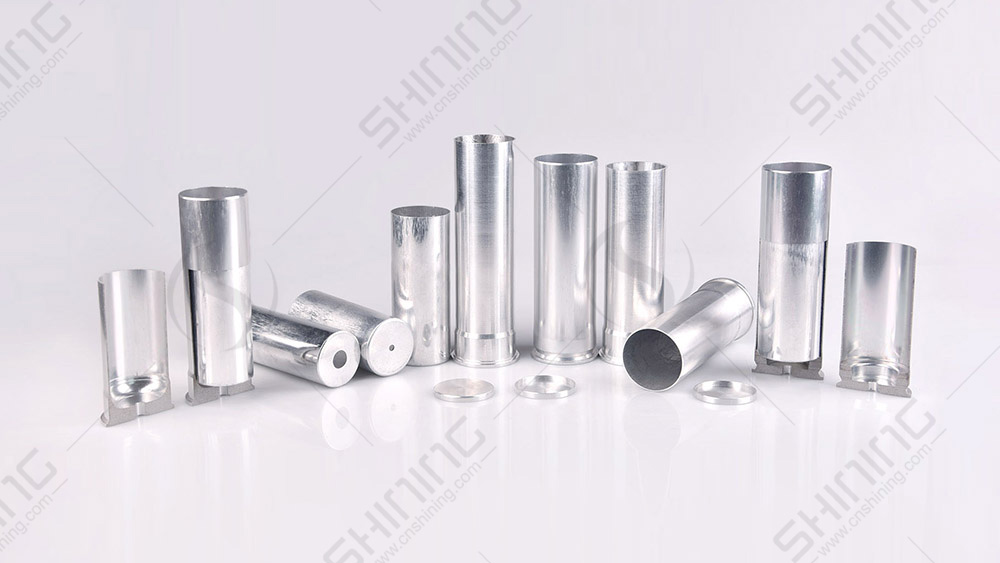 What is an aluminium chaff cartridge?
A chaff cartridge is a device used to counter incoming missiles or aircraft by releasing a cloud of small metallic strips, called chaff, into the air. The chaff confuses radar-guided missiles by reflecting their radar signals back to them, causing them to lose track of their target. Chaff cartridges are typically located on military aircraft and ships.
Chaff was first used during World War II and has been used in various forms by militaries worldwide since then. The United States military currently uses a type of chaff called Countermeasure Dispensing System (CDS) cartridges. CDS cartridges are designed to be released from specific points on an aircraft, depending on the direction of the threat.
Chaff is an effective countermeasure against radar-guided missiles, but it is not foolproof.
Use in history
In World War II, the British developed a " Window " system that released aluminium strips to foil German radar-guided bombs. The United States also used chaff during World War II, and the military continues to use it today as a defence against missiles and other threats.
Today's use
The Chaff cartridge is a type of ammunition used in anti-aircraft guns. It is also used in some types of radar-guided missiles. The chaff cartridge consists of a canister of small metal strips or fibres. When the canister is fired, the strips are expelled into the air. The strips reflect radar signals, making it appear as if there are many targets. This makes it more difficult for enemy aircraft or missiles to attack.
Pros And Cons Of Using Aluminum Chaff Cartridge
Aluminum chaff cartridges are used in military and commercial applications to counter radar-guided missiles. The cartridges are filled with thousands of small aluminum strips ejected into the air by a small explosive charge. The aluminum strips reflect radar signals away from the target, confusing the missile's guidance system and causing it to miss its target.
There are several advantages to using aluminum chaff cartridges. They are inexpensive, easy to use, and effective against most radar-guided missiles. Chaff also poses little danger to friendly aircraft or personnel since the strips quickly fall to the ground after deployment.
There are some disadvantages to using chaff as well. For example, it can be blown back towards friendly forces by strong winds, potentially causing damage or injury. Chaff can also clog engines and other sensitive equipment if not deployed correctly.
Conclusion
If you're looking for a reliable aluminum chaff cartridge manufacturer and supplier in China, look no further! We provide high-quality products at competitive prices. Contact us today to learn more.