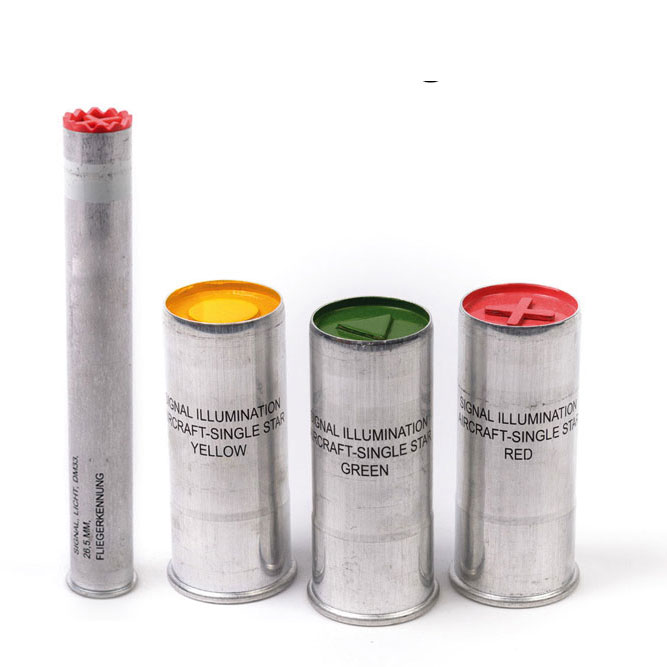 Aluminum Parachute Signal Cartridge
Material: Aluminum Alloy
Diameter(mm): 16MM, 19MM, 26.5MM, 38MM
MOQ: 10,000 PCS
Custom size accept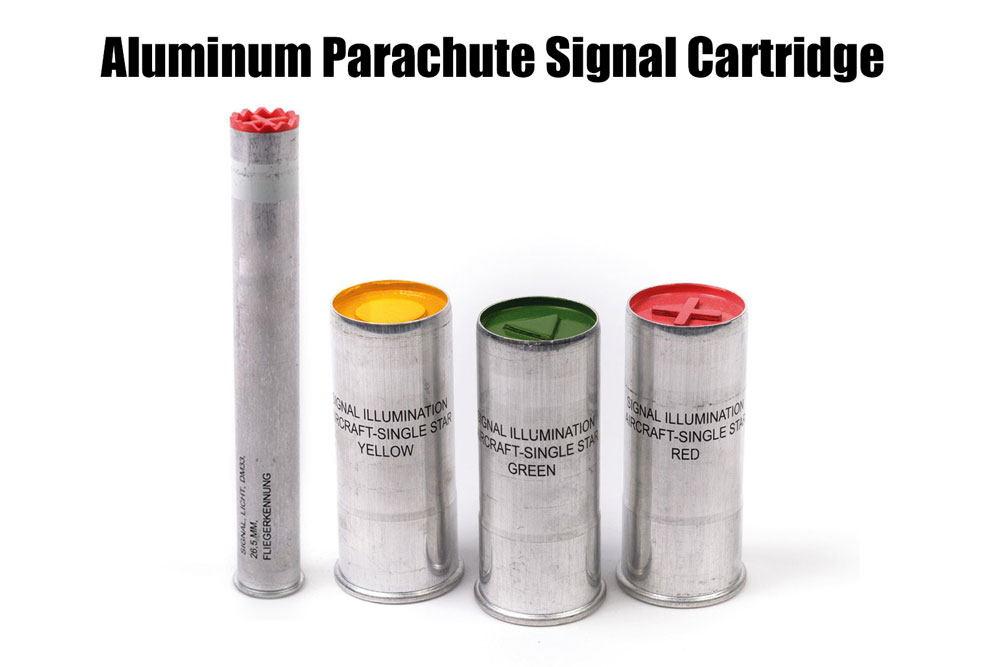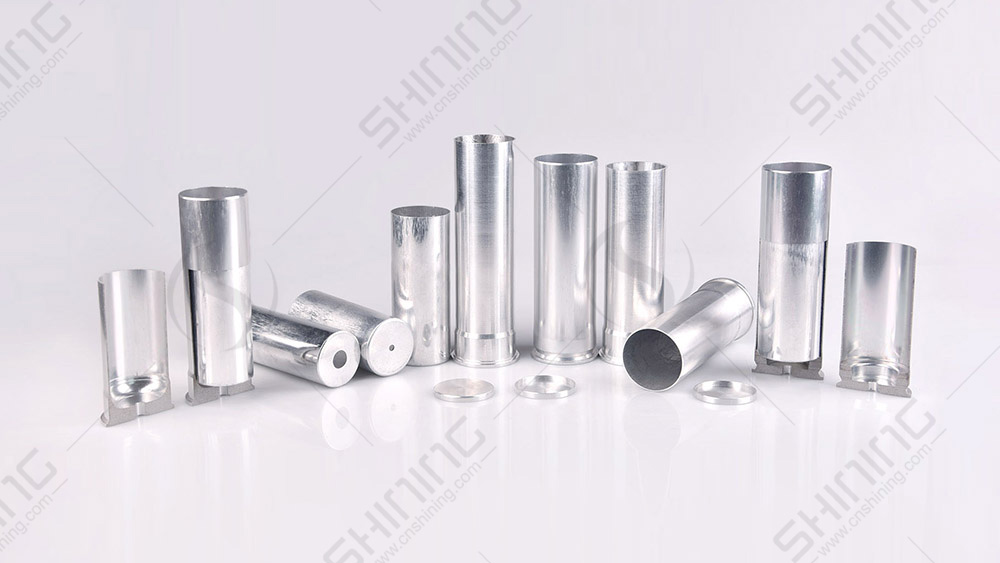 What is an aluminum parachute signal cartridge?
When people think of a parachute, they usually think of a large, round canopy that is used to slow someone down as they fall from a great height. However, another type of parachute is used for a very different purpose. A parachute signal cartridge is a small aluminum canister that contains a flare. When the canister is activated, the flare pops out and floats to the ground, providing a visual signal that can help rescuers locate someone who is lost or in trouble.
How do they work?
When a person jumps out of an aeroplane, they pull a ripcord which opens their parachute. The parachute's opening causes a small aluminum canister to activate, which sets off a loud noise and a bright light. This signal cartridge is important because it alerts search and rescue teams to the jumper's location.
The canister is filled with a chemical that reacts with the oxygen in the air to create heat, light, and noise. The chemical reaction starts as soon as the canister is activated, so it doesn't matter if it's day or night – the signal will be visible and audible for miles around.
Search, and rescue teams are trained to look for these signals, so if you're ever in trouble while jumping out of an aeroplane, activate your signal cartridge!
How effective are they?
Regarding skydiving, one of the most important safety features is the parachute signal cartridge. This device is designed to help skydivers signal their location in an emergency. But how effective are they?
A few studies have been conducted on the effectiveness of parachute signal cartridges. One study found that they were successful in helping rescuers locate skydivers in about 80% of cases. Another study found that the success rate was even higher, at 90%.
So, while there is no guarantee that a parachute signal cartridge will help you in an emergency, it is certainly worth having one, just in case. And if you do find yourself in a situation where you need to use it, chances are good that it will help rescuers find you.
The benefits of using an aluminum parachute signal cartridge
When you're in an emergency situation, every second counts. That's why it's important to have a reliable way to signal for help. A parachute signal cartridge is a device that can send up a distress signal flare, which can then be seen from far away.
There are many benefits to using a parachute signal cartridge. For one, it's very easy to use. You simply need to pull the cord, and the flare will be launched into the air. Additionally, the flare is very bright and can be seen from a long distance away, making it an ideal way to signal for help.
Another benefit of using a parachute signal cartridge is that it can be used in any weather conditions. Whether it's cloudy or sunny, the flare will still be visible.
How to store and maintain a parachute signal cartridge?
When packing a parachute signal cartridge, be sure to keep the following in mind: first, make sure that the canister is completely dry before packing it; second, use only clean, lint-free cloths to avoid damaging the canister; third, store the canister in a cool, dry place away from direct sunlight.
To maintain a parachute signal cartridge, regularly check the canister for any damage or wear and tear. If there are any cracks or holes in the canister, replace it immediately. Also, check the cartridge's expiration date and replace it if it has expired.
Conclusion
The Parachute Signal Cartridge is a small device attached to a soldier's parachute. The device contains a flare that can signal for help if the soldier becomes lost or separated from their unit.
Looking for a reliable aluminum parachute signal cartridge manufacturer and supplier in China? Look no further than our company. We provide quality products at competitive prices. Contact us today to learn more.