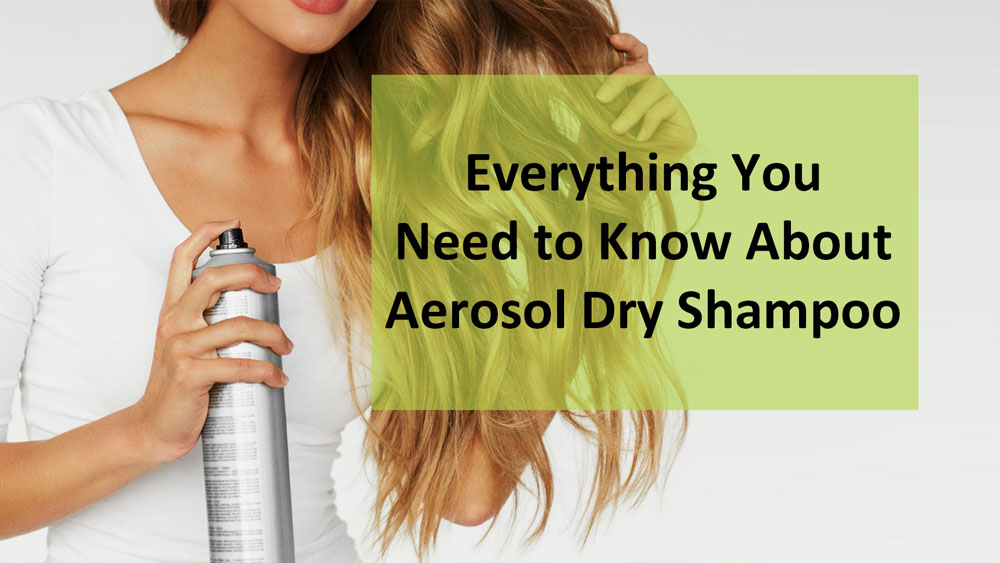 What is aerosol dry shampoo?
If you are wondering what Aerosol dry shampoo is, you need to note that these powders comprise the dry shampoo and are in aerosol form. These shampoos are dispersed throughout pressurized gas inside a can. First, they get released through the means of the pressurized gas, following which the powders inside are released, forming the aerosol that lands on the head or scalp.
What is non-aerosol dry shampoo?
The Non-Aerosol shampoos, unlike the Aerosol dry shampoo, do not use any pressurized gas to release the dry shampoo powder onto the scalp. In addition, they are generally natural and organic. It is therefore believed that they are more both skin and environmentally friendly.
Is aerosol dry shampoo terrible for you?
When it comes to using aerosol dry shampoo, you will know that they use pressurized gas to release the shampoo onto the scalp and hair. These are generally considered to s odorless, colorless gas. But it is well known that they are extra harmful to our precious ozone layer. Apart from the environment, they can make breathing the air around you challenging. They can cause headaches or even nausea to you and everyone near the area you're spraying in.
Top 3 aerosol dry shampoo
You might have nightmares about having dry and rebellious hair; not anymore with the Blunt Dry Hair Moisture Conditioner with Vitamin E & Jojoba. The best part about this shampoo is it not only moisturizes but also hydrates and has a color protect formula. All of these can team up to be your perfect shampoo for your dry hair.
Kerastase Fresh Air-Dry Shampoo
You might be leading a very hectic life, having little time to care for your hair and skin. If so, the Kerastase Fresh Air-Dry Shampoo can be the perfect solution for taking care of your hair. If you do not want to wash your hair, then all you need to do with this shampoo is spray and brush it lightly. It will nourish the roots, absorb excess oil, if there is any, and eliminate unwanted odors. Once this is done, you are ready to go. That is how simple and convenient it is.
TRESemmé Pro Pure Dry Shampoo
The best part of the TRESemmé Pro Pure Dry Shampoo is that it is lightweight. Even better, the shampoo is tapioca-based, revitalizing the hair by gently removing excess oil, leaving it fresh and with no visible residue. You will also be happy to know that this Pro Pure Dry Shampoo is made with 100% Natural Tapioca Cleanser. The shampoo is waterless and is both skin-friendly and environmentally friendly. The best part is all the products in this category are Silicone Free, Paraben Free & Dye Free.
Aerosol dry shampoo can manufacturer
You will realize that the dry shampoo brands are many, but when it comes to the cans they are supplied in, SHINING Aluminum Packaging is the best aerosol can manufacturer.