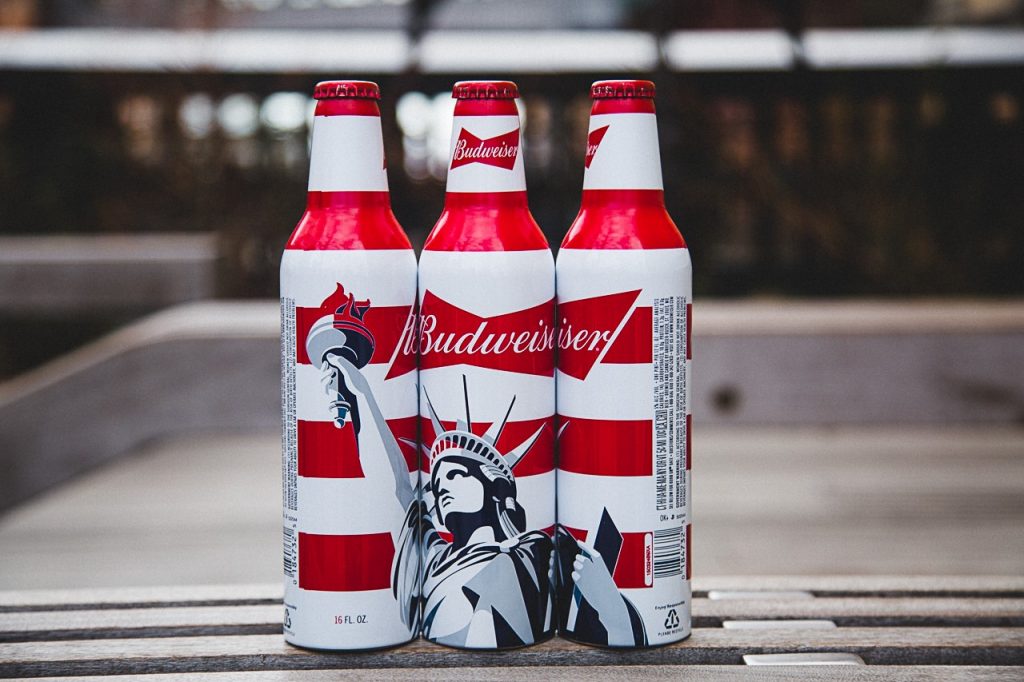 There is no doubt that Budweiser is one of the highest-quality and most sought-after beers when it comes to beers. It is a top brand; much like all other components that make it a great brand, the bottling also needs to be of the highest quality. Many factors need to be considered for making the right choice of beer bottles, particularly for renowned brands like Budweiser. The choice of materials for beer bottling can be many.
 However, suitable materials need to be chosen. After all, many beer bottling considerations are there, including safety, so they need to meet several regulatory standards. It would be best if you also looked into factors like the durability and the weight of the bottles. Last but not least are the environmental conditions as well. All these are factors that in no way can be ignored.
When it comes to the bottling of Budweiser beer, our aluminum bottles are the best option you have. It is for good reasons as well. Let us see why our manufactured Budweiser aluminum bottles are the best option you have. Let us know the many benefits you can enjoy with our aluminum bottles.
Why our aluminum beer bottles are the best?
There are a host of reasons why our aluminum bottles are so popular incl
They are High-End BPA free & FDA Approved
Whether it is beer or any food or beverage, you will realize that safety is the first and foremost priority for all beer manufacturers. We take good care of all the raw materials used to manufacture our aluminum bottles of the highest standards. In addition, we take care special care of our production process. To ensure minimum environmental impact, we use recyclable aluminum bottles.
 The best part is that we take care of the quality standards, which are all high-end BPA-free and FDA approved. Thus, with our aluminum bottles, you can ensure that safety is taken the best care of, and they are the best on all fronts.
Our aluminum bottles are light and durable.
There is no doubt that the choice of materials for beer bottles can be many. If one is looking for cheaper options, then plastic bottles are an option. But at the same time, they are in a way fitting for the top brands like Budweiser. Apart from this, they cause much pollution and are not bio-degradable. So environmentally too, they are not suitable. Glass may be good for maintaining safety, but they are not durable as they may break easily.
On the other hand, glass beer bottles tend to be heavy. They are challenging to handle and might involve high transportation costs too. Compared to this, the high-quality aluminum bottles we have are the best option one can have.
Customized printing for best branding
Every product, including renowned beer brands like Budweiser, is of vital importance. Therefore, one can avail of customized printing to meet different branding requirements; our aluminum beer bottles are the best.
Conclusion
We can say that our aluminum beer bottles have many benefits. Thus, when it is Budweiser beer, our aluminum bottles are the best option you have.