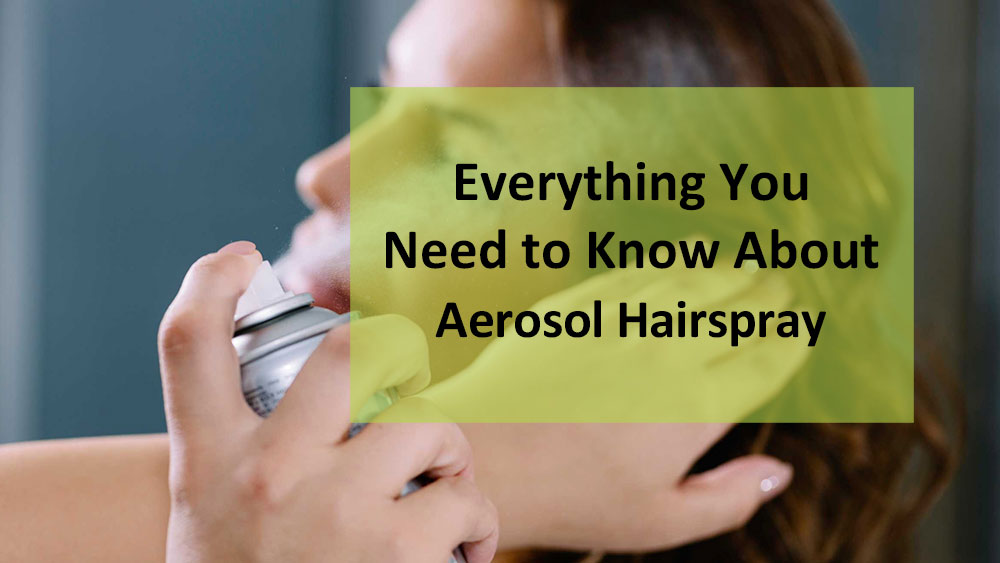 What is aerosol hairspray?
Regarding aerosol hairspray, it is mainly in terms of the delivery system of the hairspray. They are packaged under pressure in a sealed metal or glass container with a valve. It is opened by pressing a button containing a spray nozzle – the actuator. Earlier Aerosol hairsprays usually contained substances known as chlorofluorocarbons (CFC)s. These, when released into the atmosphere, create an aerosol mist of liquid particles. But the latest aerosol hairsprays of today have fewer quantities of CFCs, which cause less harm.
What is non-aerosol hairspray?
Unlike aerosol hairspray, non-aerosol hairsprays vary in the formulation. It is seen that they are usually environmentally friendlier because of the ingredients used. These include organic moisturizing agents such as shea and coconut oil. They generally last longer, and you can have better control while using them. They are best suited for working on individual curls.
How does non-aerosol hairspray work?
Unlike Aerosol hairsprays, the non-aerosol hairspray is packaged as a liquid. It is usually done in a bottle with an atomizer attachment. These can be the pump sprayer. They make use of springs, valves and tubes. These are used for mixing the liquid with small amounts of air. Then, it emits the liquid as tiny droplets propelled in short bursts.
What are the ingredients in Aerosol Hairsprays?
Earlier Aerosol Hairsprays usually contained a compound called chlorofluorocarbons (CFC)s. These were very harmful both to the health and also to the environment. But the Aerosol Hairsprays of the current times contain less or no CFCs and are thus not as harmful as they used to be in the past.
Top 3 best aerosol hairspray brands?
TIGI Free Ur Mind Firm Hold Hairspray
It is the leading brand because it does not contain harmful chemicals, instead, they contain organic ingredients that are hair-friendly
Schwarzkopf Osis+ Sparkler Shine Spray
It is a hairspray that gives instant hair shine and makes it easy to comb.
TIGI Masterpiece Shine Hairspray
The hair shine provided here gives massive hair shine, which lasts throughout the day.
Does aerosol hairspray expire?
It is seen that if hairsprays are unopened, they can last up to 3 years. But once you open them, they can generally last to a maximum duration of 18 months only.
Aerosol Hairspray Can Manufacturer
You will realize that the aerosol hairspray can brand are many, but when it comes to the empty aerosol cans they are supplied in, SHINING Aluminum Packaging is the best aerosol can manufacturer.