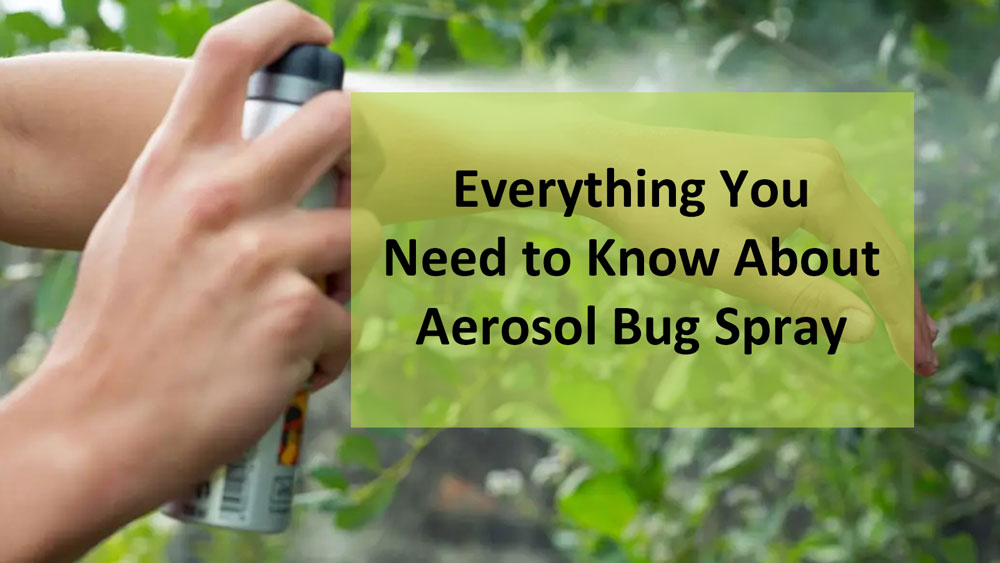 What is aerosol bug spray?
If you check, you will find that Insecticide Aerosols are bug sprays which have contain active pesticides and other inert ingredients. They are mainly used for killing insects. They are in aerosol form because they ensure minimum waste. In addition, they are designed to ensure a specified amount of poison only.
What is non-aerosol bug spray?
Generally, Non-Aerosol Spray is a natural insect repellent. It has a blend of plant and essential oils. These include everything from citronella, peppermint, rosemary, lemongrass and geranium that's perfect for the whole family.
How do aerosol air fresheners work?
The aerosol spray makes use of a propellant. The fragrance here is packaged under pressure in a sealed metal or glass container. The container has a valve, which is opened by pressing a button containing a spray nozzle. It is known as the actuator. The fragrance is forced through the spray nozzle when the user opens the container's valve by pressing the actuator. It is located inside the actuator to create a mist of droplets containing fragrance.
What are the ingredients in an aerosol air freshener?
The ingredients used in the aerosol air freshener include absorbents, oxidizers, and surfactants. Along with these, the ingredients include fragrance, aerosol propellants, preservatives, and solvents. The solvents are mineral oil and glycol ethers.
How does aerosol affect bugs?
The bug sprays usually have pyrethroids, synthetic versions of plant-derived pyrethrins. Once it is bug sprays are sprayed, they enter quickly, and after that affect the insect's nervous system, The result is knocked down, causing it to spasm. It dies soon afterwards.
Top 3 best aerosol bug spray brands?
Cutter Backwoods Dry Insect Repellent
The formula is 25 % DEET and gives protection for up to 10 hours.
OFF! Active Mosquito Repellent
It provides complete mosquito protection. At the same time, it is sweat resistant too.
REPEL Tick Defense Unscented Aerosol Spray
It provides long-lasting protection against mosquitoes that lasts up to 10 hours.
Does aerosol bug spray expire?
Though there is no one answer to this question, the general consensus is their shelf-life is for about 3 years.
Aerosol Bug Spray Manufacturer
You will realize that the aerosol bug spray brand are many, but when it comes to the empty aerosol cans they are supplied in, SHINING Aluminum Packaging is the best aerosol can manufacturer.