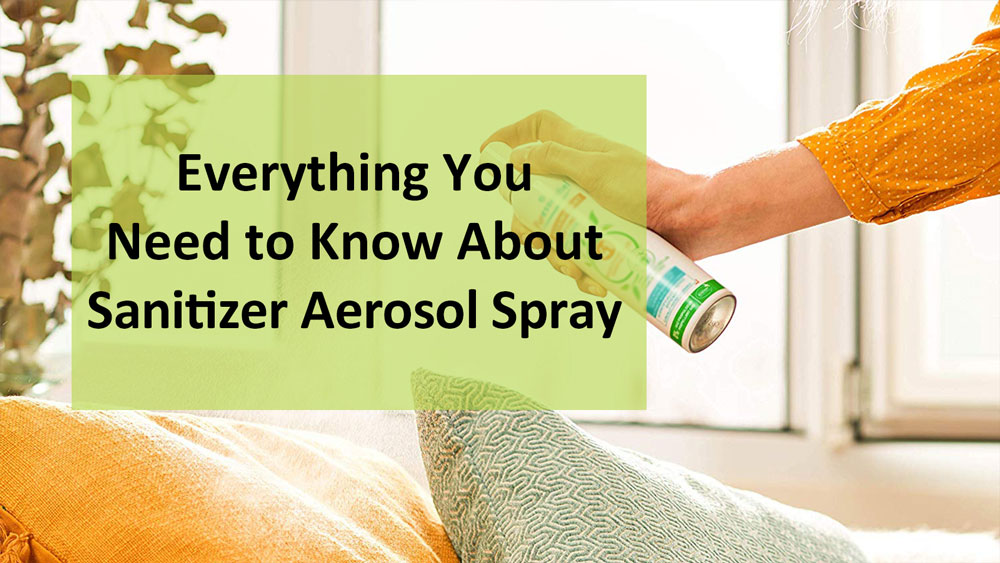 What is sanitizer aerosol spray?
Following the COVID 19 CORONA Virus Pandemic, you will realize the immense need for sanitizers. You might be wondering what aerosol sanitizers are. Well, in simple language, Aerosol sanitizers are those wherein there is a dispensing system. It has been designed in a way that enables the creation of an aerosol mist of sanitizer particles. You will usually find these sanitizers are generally in the form of cans or bottles. It contains a payload and a propellant under pressure. Once the sanitizer container's valve is opened, the shipment or the sanitizer inside is forced out of a small opening and emerges as an aerosol or mist. Let us check out some of the more popular brands and products in this category:
Clorox fabric sanitizer aerosol spray
If you are looking for a bleach-free fabric sanitizer, then the color fabric sanitizer aerosol spray is the best option. It has a potent formula to kill as much as 99.9% of odor-causing bacteria trapped in fabric fibers. It also sanitizes and eliminates odors in clothing and linens in 30 seconds. Once done, it is ideal when your dress needs a little refresh in between washes. All you need to do is spray, sanitize and go. It is also lavender scented.
Microban sanitizing aerosol spray
If you are looking for an effective sanitizer, then the Microban 24 Sanitizing Spray is ideal. It has the power to kill almost 99.9% of bacteria. Even better, it continues to work throughout the day, providing long-lasting protection for different surfaces in your home or anywhere. It is a 3-in-1 cleaner that also sanitizes for 24 hours*. Even better is that it not only disinfects but also eliminates odors. It is also approved to kill the virus that initially causes COVID-19.
Dettol hand sanitizer aerosol spray
You will know Dettol is one brand that immediately comes to mind for anything that has to do with disinfection. The Dettol hand sanitizer aerosol spray is undoubtedly one of the best disinfectant sprays to eliminate germs.
Ecolab aerosol foam hand sanitizer
When it comes to the most renowned aerosol sanitizers, the Ecolab aerosol foam hand sanitizer is a supreme leader in the field, and that too for many reasons. After all. It is an of its kind, waterless foaming, and antimicrobial hand sanitizer. The significant part about it is that it has a unique formulation with a strong ethyl alcohol content. Apart from this, it also has some very skin-friendly skin conditioners. It provides excellent efficacy in terms of antimicrobial activities.
Ozium air sanitizer aerosol scent
Out of the well-known and branded aerosol sanitizers, the opium air sanitizer aerosol scent is one you can certainly consider. The unique features include its effectiveness in eliminating foul odors that were ever sprayed. You will also be happy to know it has a delightful fragrance that you will love.
Aerosol Can Air Freshener Manufacturer
In summary, aerosol bed liners prevent the truck bed from scratching and denting and firmly keep the area in its shape.
You will realize that the aerosol bed liner is many, but when it comes to the empty aerosol cans they are supplied in, SHINING Aluminum Packaging is the best Aerosol Air Freshener can Manufacturer.