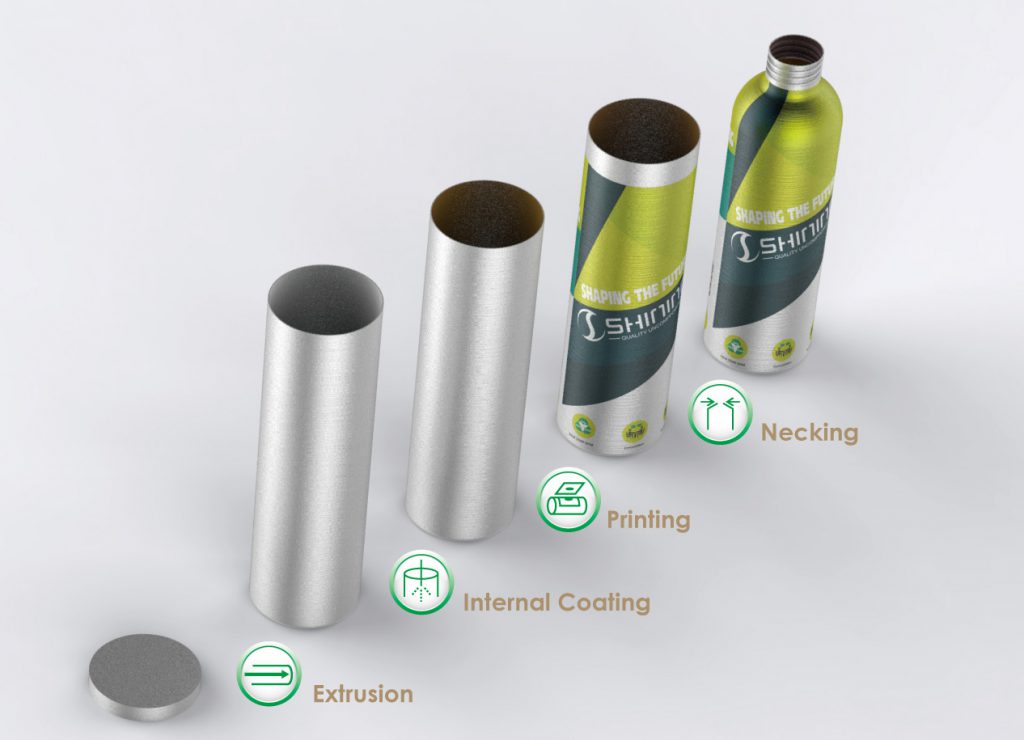 Impact Extrusion Press
An aluminum slug several millimeters thick flows during this process by backward extrusion between die and punch. This is way thin walled aluminum cylinders are produced. Production speed up to 200 cans/minute.
Internal Coating Machine
Available for a wide variety of lacquer applications, including food, beverage, cosmetic, household and industrial purpose. Machines have 9 spray guns and applying 3 times spraying each cylinder during productions.
Offset Printing Machine
With servo-motor driven ink rollers, all inking unit functions are individually controlled on the touch panel. 9 colors offset printing could be easily applied on all aluminum cylinders.
Necking Machine
42 Station necking technology with embossing process create almost all kind of shape required.