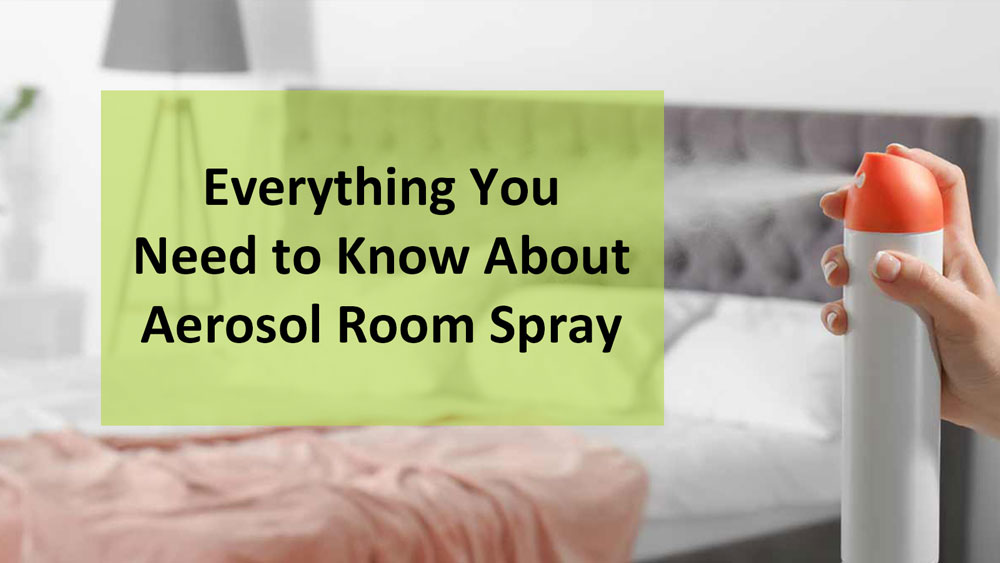 What is aerosol room spray?
If you are wondering about the aerosol room spray, you need to note that an aerosol is a fine liquid mist. It could also contain many solid particles, widely and evenly dispersed throughout a gas. The term "aerosol" is also used to describe the can in which the contents are stored and, once sprayed, becomes a mist. An aerosol room spray contains the pressurized gas called the propellent and fragrance. The propellent helps the fragrance to turn into an aerosol cloud.
What is non-aerosol room spray?
Simply put, non-aerosol room sprays do not use the way the aerosols work. They are generally natural and do not contain harmful ingredients. As a result, they are considered to be safer for both our health as well as the environment as well.
What are the ingredients in an aerosol room spray?
Apart from the ingredients like adsorbents, oxidizers, surfactants, and disinfectants l, ingredients in air fresheners also include fragrances, aerosol propellants, preservatives, and solvents such as mineral oil or 2-butoxyethanol and other glycol ethers.
Does the top 3 best aerosol room spray brands?
GLADE Floral Perfection Spray
If you are looking for the perfect room spray for your home, the GLADE Floral Perfection Spray can be the ideal choice. It not only will freshen the air whenever needed but, at the same time, helps to change the environment when sprayed instantly. It is one of the most accessible and affordable ways to create the perfect ambience for indoor spaces, whether in a bedroom, living room, or any other indoor space. 
Ambi Pur Air Effect Lavender Bouquet Air Freshener Spray the best part is that
When it comes to the Ambi Pur Air Effect Lavender Bouquet Air Freshener Spray is that truly eliminates odors instead of masking them. The room spray has a patented odor-clear technology. It helps to trap malodorous particles in the air. Once sprayed, it can leave behind a delightful and refreshing scent. With the mildly powered fragrance, you can easily use it to create an uplifting, relaxing ambiance in every corner of your home. The room spray can easily be used in any room of your home. Another advantage here is that it is very affordable as well.
Marc & Spencer Lime Bergamot & Mandarin Room & Linen Spray
If you want to create an uplifting environment at home, the Marc & Spencer Lime Bergamot & Mandarin Room & Linen Spray is the ideal option you have. One of the unique features of this trendy room spray is that it is a creation of a combination of refreshing lime, citrusy mandarin, and aromatic bergamot for a beautifully balanced fragrance. With this room spray, we can say that it can help you get transported to a tropical paradise.
Aerosol Can Room Spray Manufacturer
You will realize that the Aerosol Room Spray is many, but when it comes to the empty aerosol cans they are supplied in, SHINING Aluminum Packaging is the best Aerosol room spray can Manufacturer.