What Is an Aerosol Hair dry Shampoo?
An aerosol hair dry shampoo is a styling product used to refresh and cleanse your hair without water. Unlike regular liquid shampoos, these products come in an aluminium aerosol can and are sprayed directly onto the scalp.
Aerosol hair dry shampoo contains propellants that help the product turn into a fine mist when released from the can. This mist deposits powder or foam on your hair, allowing you to quickly remove excess oil and dirt without having to wet your locks. The product also adds volume and texture to your tresses, giving you the perfect style with minimal effort.
In addition, this type of shampoo contains ingredients that nourish and protect your strands while absorbing grease and impurities from them.
How Does Aerosol Hair dry Shampoo Work?
Aerosol hair dry shampoo is a must-have product for any beauty lover. This product can give your hair volume and texture without washing it with water, making it perfect for those days when you don't have time to shower. But how does aerosol hair dry shampoo work?
The primary ingredient in most aerosol hair dry shampoos is an oil-absorbing powder. This powder acts like a sponge, absorbing dirt and oils from the scalp and lifting them away from the roots of your hair. The process helps remove excess build-up on the scalp that can cause dullness and even dryness over time. To ensure this process works optimally, look for aerosol shampoos that contain natural ingredients like clay or rice starch, as these are better at absorbing oils than synthetic powders.
What Are The Ingredients In An Aerosol Hair dry Shampoo?
Hair dry shampoo aerosol is a convenient and time-saving product for busy people. It is designed to cleanse hair without needing water, making it possible to have freshly shampooed hair in less than a minute. The ingredients of an aerosol hair dry shampoo are composed of several compounds, including propellants and surfactants.
The main component in an aerosol spray is the propellant, which is responsible for using pressure to expel the liquid from the container. Propellants like propane and butane are used as they provide a better spray pattern than carbon dioxide or nitrogen due to their lower vapour pressure. An actuator valve enables precise control over the release of the propellant particles.
Benefits of Hair dry Shampoo Aerosol
Hair dry shampoo aerosol is a revolutionary hair care product that can help you to maintain healthy and beautiful locks. This unique spray-on formula can instantly refresh your hair without having to go through the trouble of washing it. Hair dry shampoo aerosol utilizes an actuator and valve system, allowing for finely controlled product application directly onto your scalp. The innovative applicator also helps ensure that you get even coverage and maximum efficiency in terms of how much product is being used.
In addition to providing quick and easy-to-use freshness, hair dry shampoo aerosol offers several other benefits for your hair health. It helps absorb excess oils from the scalp, giving it a more matte look and feel while adding volume and thickness simultaneously.
Is Aerosol Hair dry Shampoo Safe?
Aerosol Hair dry Shampoo is a revolutionary new way to keep your hair looking great without needing water. It has become increasingly popular because it is fast, easy and convenient. However, many wonder if aerosol hair dry shampoo is safe for their scalp and hair.
Dry shampoos use various ingredients to absorb excess oils from the scalp, leaving the hair feeling refreshed. But some of these ingredients can be harmful if used too frequently or long. Possible side effects include drying out your scalp, leading to irritation and flaking or even worsening conditions such as eczema or psoriasis on the scalp.
Hair dry shampoo aerosol products also contain propellants that create an aerosol mist when spraying onto the hair.
Does Aerosol Hair dry Shampoo Expire?
Having the right products is key when it comes to perfectly styled hair. A popular item used by many is aerosol hair dry shampoo. This product helps absorb excess oils and dirt from your scalp while adding a touch of volume and texture to your locks. But do aerosol hair dry shampoos expire?
The short answer is yes. Aerosolized dry shampoos can expire after about two years and should be discarded once the expiration date has passed. A few signs indicate when an aerosolized shampoo may have expired, including clumping or flaking in the nozzle, a strange odour or colour change of the formula, or if it's ineffective when sprayed on your scalp.
Best Hair dry Shampoo Brand
Hair dry shampoo aerosol is one of the best solutions for those with a dry scalp who want to reduce greasiness. Whether you're looking for a quick fix or an all-day solution, finding the right brand is key. We've rounded up some of the best hair dry shampoo aerosol brands on the market, offering long-lasting protection against oiliness and dryness.
Living Proof, Dove, Klorane, Loreal, Herbal, Tresemme, Kerastase, Moroccanoil, Redken, Oriflame, Tigi, Bed Head, Pantene, Bumble And Bumble, Biolage, Wella, Amika, Ulta, Aveda, Bb, Sexy Hair, Vichy, Joico, Organix, Aussie, Biotique, Aveeno, Garnier, Neutrogena, Ouai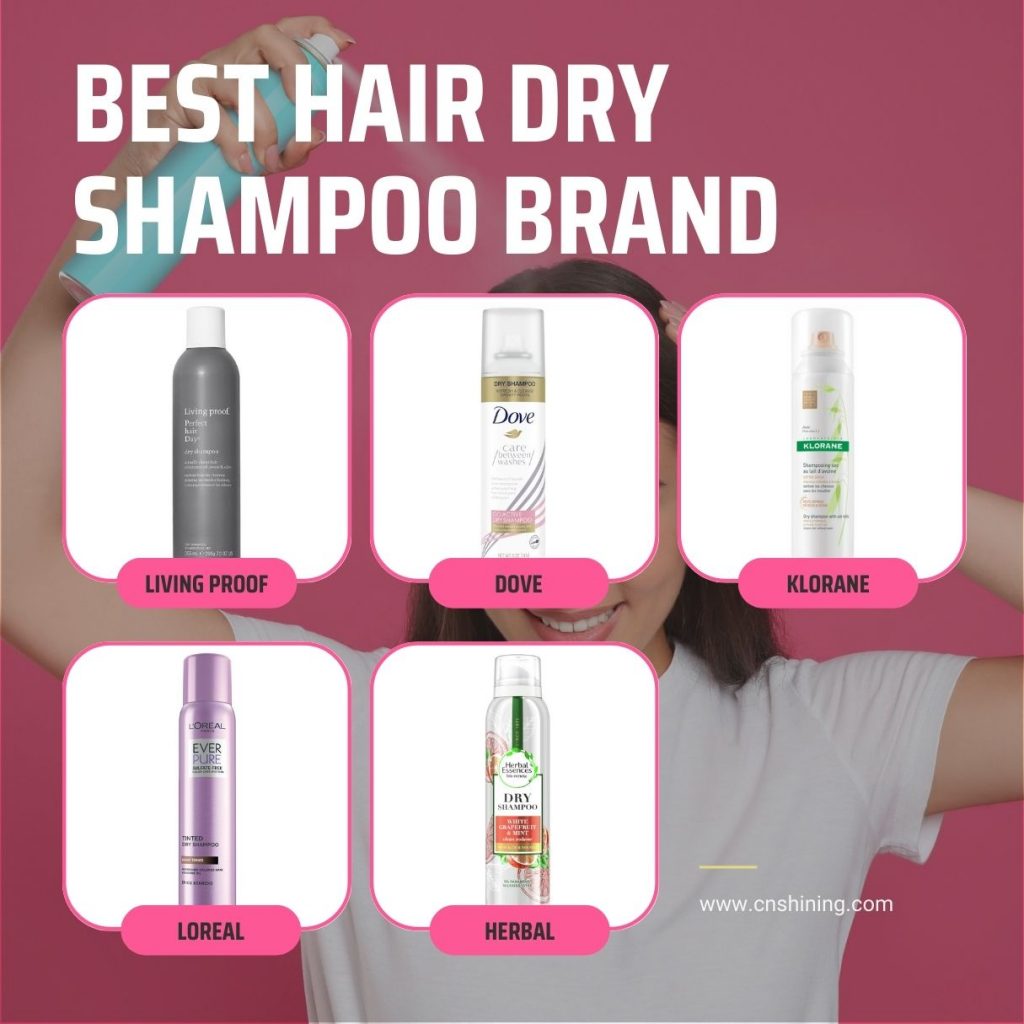 Types of Hair Dry Shampoo Aerosols
Hair dry shampoo aerosols are a popular way to quickly refresh your hair, especially when you're on the go. These aerosols come in various types that target different needs and help keep your scalp looking and feeling healthy. Whether you have dry or oily hair, there is an aerosol product to suit your individual needs.
The most common type of aerosol is aimed at treating dry scalps. This version often contains ingredients that help moisturize the scalp while absorbing excess oil, leaving behind beautiful and healthy-looking locks. Additionally, many dry shampoo products contain natural oils such as coconut or argan oil, which help nourish the scalp while providing valuable antioxidants and anti-inflammatory benefits.
Conclusion
The conclusion of hair dry shampoo aerosol is clear – it offers a convenient way for people to maintain their hairstyle without resorting to the hassle of blow drying or using heat styling tools. Hair dry shampoo aerosol is ideal for those who want their hair to look good in between washes and don't have time for traditional washing methods. It's easy to use, affordable and provides a quick fix when you're short on time.