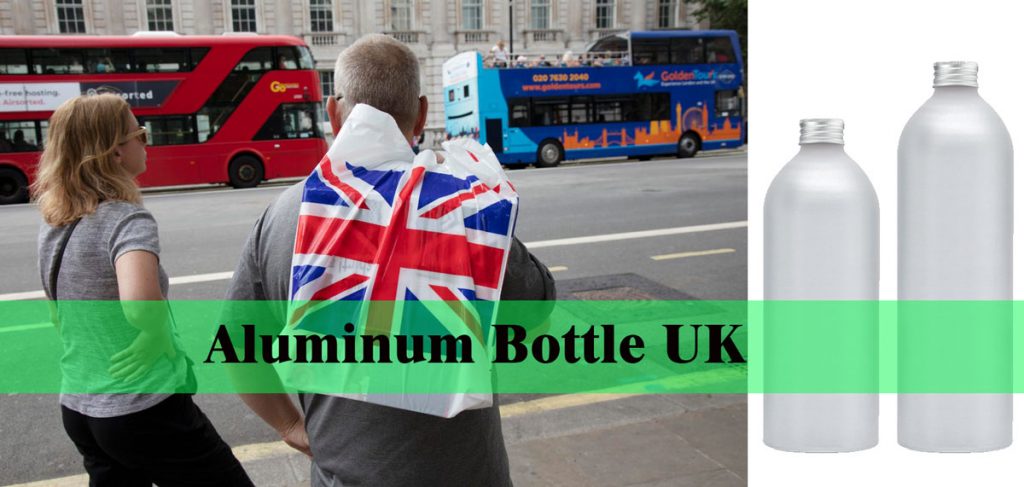 Introduce
More and more people are becoming aware of the environment of products we use in our daily lives. As awareness is being raised, people are going for sustainable options. Eradicating plastic from our lives should be our goal. Though we cannot do that completely, we can reduce its usage considerably.
Considering this, manufacturers came up with aluminum bottles. These bottles are made entirely of aluminum. It is lightweight and durable, thus lasts for years. Many trustworthy aluminium bottle manufacturers are making good quality aluminium bottles and supplying them all over the UK.
Let us dive deep to understand how aluminium bottles can be advantageous over other materials and how manufacturers are successfully selling these in the UK.
What is an Aluminum Bottle?
A bottle that is made completely of aluminum is called an aluminum bottle. Aluminium bottles were initially produced as an alternative to plastic bottles.
Most beverage industries have started selling products in aluminium bottles over others because they are durable and can be recycled easily. Let us see what other benefits aluminium bottles have.
Since aluminium is durable, you can use it over the years without any damage.
These bottles are also easy to print and design, thus open for creativity.
It is easier to mold aluminum in different shapes; that's why you will find it in various sizes.
Since aluminium can be recycled, it is better than bottles of other materials.
These bottles are very lightweight. Thus they are easier to carry, store, and transport.
Why are Aluminium Bottles Popular in the UK?
Aluminium is a sustainable metal that can be recycled several times. This can be done a lot faster and in a more efficient way. Compared to plastic bottles, aluminium bottles are far better as less transport is required.
The government of the UK is taking measures to eradicate plastic use from the country. There will be a complete ban on single-use plastic cups, plates, and cutlery. Other than that, the government will impose a plastic packaging tax from April 2022.
As people are becoming more aware of plastic pollution, governments of several countries are trying to eradicate plastic from their countries by banning it.
Since plastic is drastically damaging in nature, the government of the UK took the initiative and planned to eliminate plastic by the end of 2042. This includes plastic products like beverage bottles, straws, bags, and food packaging bags. With these restrictions, aluminium bottles are used as an alternative to plastic bottles as they can be recycled and are environmentally friendly. This led to the increased popularity of aluminium bottles in the UK.
Aluminum Bottles UK Market
Aluminium bottles have a big market all over the UK as many industries have started packaging their products in these bottles. Here is a summary of the application of aluminium bottles in different markets of the UK.
Aluminium bottles make the product even more attractive. It also offers a good space for creativity. Drinking water from aluminium bottles tastes better, which ensures safety and health. Since these bottles are rustproof, they can be used longer than plastic bottles.
Aluminum Bottles Wholesale UK
There are lots of wholesalers selling aluminium bottles in the UK. You can find hundreds of them on Google. No doubt, you can find them selling high-quality products, but there are some disadvantages to purchasing aluminium bottles from wholesalers. Let us look at those cons.
Shape of Aluminum Bottles: Most wholesalers sell aluminium bottles of single shape. Sometimes we need bottles of a specific shape depending upon the purpose we need them for. Usually, aluminium bottles with round shoulders are available. You will not get any other shape of aluminium bottles from the wholesalers.
Few Accessories: The aluminium bottles that these wholesalers provide come with few accessories. This may only include a spray pump, screw cap, and lotion pump. Also, these accessories only come in two colors, i.e., black and white.
Bottles printing: If you purchase aluminium bottles from these wholesalers, you will not get customized designs. These bottles are not printed and cannot be customized. Though, you can get any design of your choice from our aluminum bottle manufacturer. We can provide painting, screen printing, heat transfer printing, offset printing, and laser processes.
Costly: You will find a wide variety of aluminum bottles, but the major drawback is their price is high. If you directly purchase the aluminium bottle from the manufacturer, it will cost you only 1/4 or even 1/5 of the price. So instead of getting your pockets emptied at the hands of wholesalers, you can directly contact the manufacturers to get the best aluminium bottles at the best possible price.
Aluminium Bottle Manufacturer UK
You will find many wholesalers selling good-quality aluminium bottles in the UK. However, there is no aluminium bottle manufacturer.
So if you have decided to participate in sustainable living by eradicating plastic and using aluminium bottles as an alternative, you should consider buying the bottles from Shining Aluminum packaging. You can get your aluminium bottle customized in any way you want.
We provide free regular samples and free digital proofing on aluminium bottles. Reach out to us right away to get the best design customized on your favorite aluminium bottle.
Order Custom Aluminum Bottles
Let's get started! Contact us help you propel your brand forward.