The common material choice for bottles in the market nowadays is either plastic or glasses, which are becoming more and more homogenous. However, the scope of marketing innovation should not be limited to the content of the product, but also cover innovations in packaging as well, since first impression is important. To you as a marketer, the emerging popularity of aluminum bottle among consumers and manufactures nowadays cannot be ignored. Hence, this article will serve as brief introduction to the advantages of aluminum package.
The advantages of Aluminum Bottles
The formation of all aluminum bottles involves the process of impact extrusion, which takes advantage of the unique physical property of the metal. The extrusion process will result in a bottle body that is 100% air tight. In comparison, bottles made of steel may subject to leak due to the weakness in the weld; Likewise, bottles made of plastic are also subjected to leak due to either the impurities in the raw material or the small holes that is inherent to the injection process. In conclusion, aluminum bottles offer the best internal tightness against leak or contamination.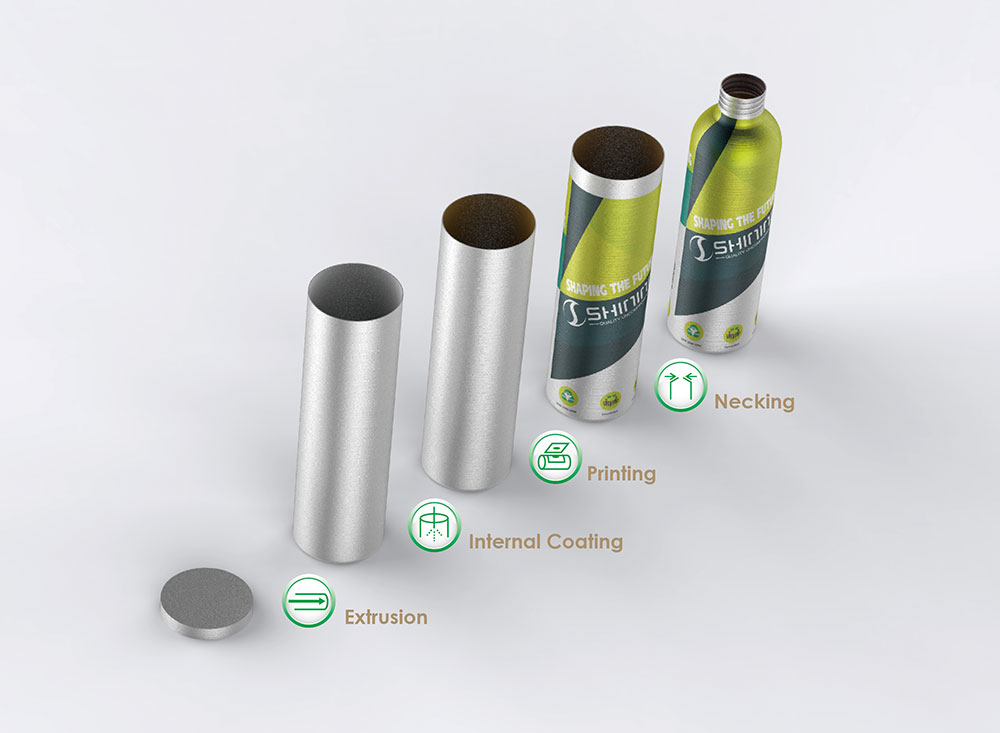 The protective properties of aluminum bottle include its strength and lightproof. The average wall thickness of aluminum bottle make it Aluminum bottle will not shatter like glass bottles, neither will it deform easily like plastic bottle. Whereas UV lights may damage the content inside a glass regardless of whether the glass is tinted, this possibility is simply eliminated by the use of an aluminum bottle. Therefore, your product will stay in its best condition for longer.
Aluminum offers high strength and a low density. This combination result in a bottle that is only one-fifth of weight of a comparable glass bottle. A portable aluminum bottle will not only improve user experience, but lower transportation cost and reduce carbon footprint as well.
The presence of BPA is now the top safety concern for the consumer when it comes to the food packaging. Since the 60s, the wide use of BPA additives in food package had promoted investigations about its health risk which result in its prohibition in many countries around the world. On the other hand, the manufacturing of aluminum bottle does not require any BPA additives in its inner coating. Furthermore, specialized inner coating would eliminate potential chemical reaction between the aluminum bottle and the liquid content.
One of the most pressing environmental issue that we face is plastic pollution. Out of all packages that are being produced today, aluminum package has the highest recycle rate. Furthermore, unlike plastic which has a limited recycling cycle, aluminum can be recycled forever. As a result, up to 75% of the total amount of aluminum that was ever produced is still circulating in the market today, much of them had seen multiple recycle cycles. Recycling of aluminum also consume far less energy – down to 5% of the energy consumption required for producing aluminum from ground up.
When it comes to surface treatments, either glass and plastic bottles are usually limited to two options – adhesion-based label, or shrink sleeve label. Both of them are vulnerable to tearing caused by moisture and force. However, aluminum surface is compatible with offset printing technique, which ensure a perfect merge between your graphic design and the bottle body no matter how the bottle is shaped. This would provide your designer enormous freedom in creating packaging with stunning graphic design, thus boosting shelf presence and elevating your brand image. Some aluminum bottle design are becoming collection items, as their aesthetics cannot be matched by other packaging options.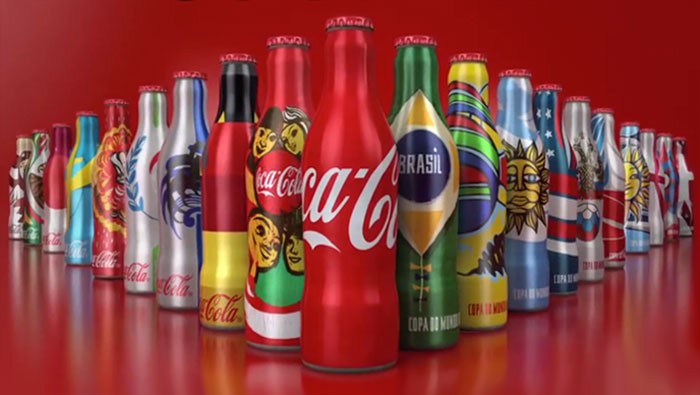 The heat conductivity of aluminum is 2.4 times greater than that of steel and much more than that of glass. In addition, the thinner wall (in the range of 0.2- 0.5mm) allows faster heat exchange, which cools the liquid content at a fast rate. On top of enhancing the customer experience, fast cooling will also lower your overall carbon footprint.
Our aluminum package solution is not limited to bottles. We make aluminum cannister, tins and tubes in a similar fashion, making any package option of your choice an environmentally conscious one.
Aluminum package stands out from traditional plastic and glass package and boosts your shelf presence with its unique appearance and premium feel. Therefore, aluminum bottle can also lower your promotion cost and maximize your profit.
After reading this article, it should became obvious to you why adapting aluminum bottles can be advantageous. If you have further inquiry, please do not hesitate to contact us today, and we will happy to help you with our fifteen-year-expertise in aluminum packaging.
Work With Us
Ready to drive your brand's growth?