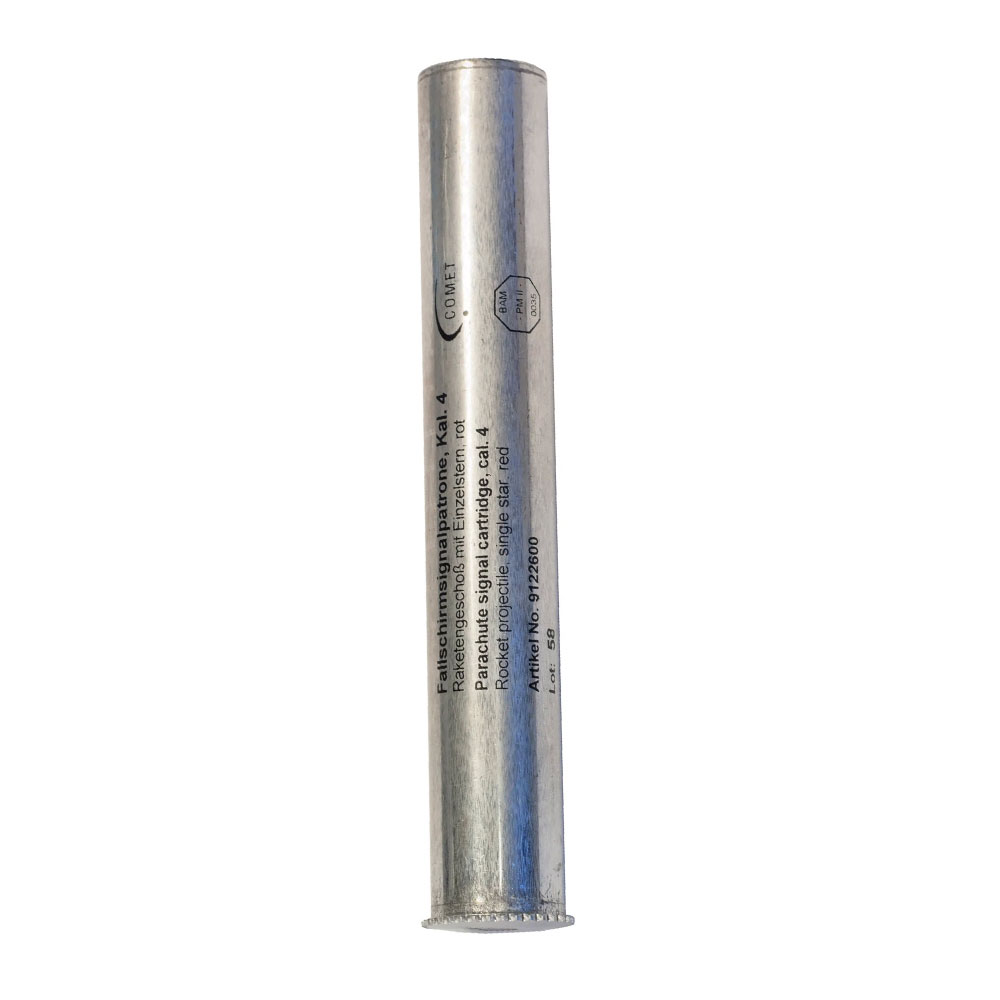 Aluminium Cartridge For 26.5mm Flares
Material: Aluminum Alloy
Diameter(mm): 26.5MM
MOQ: 10,000 PCS
Custom size accept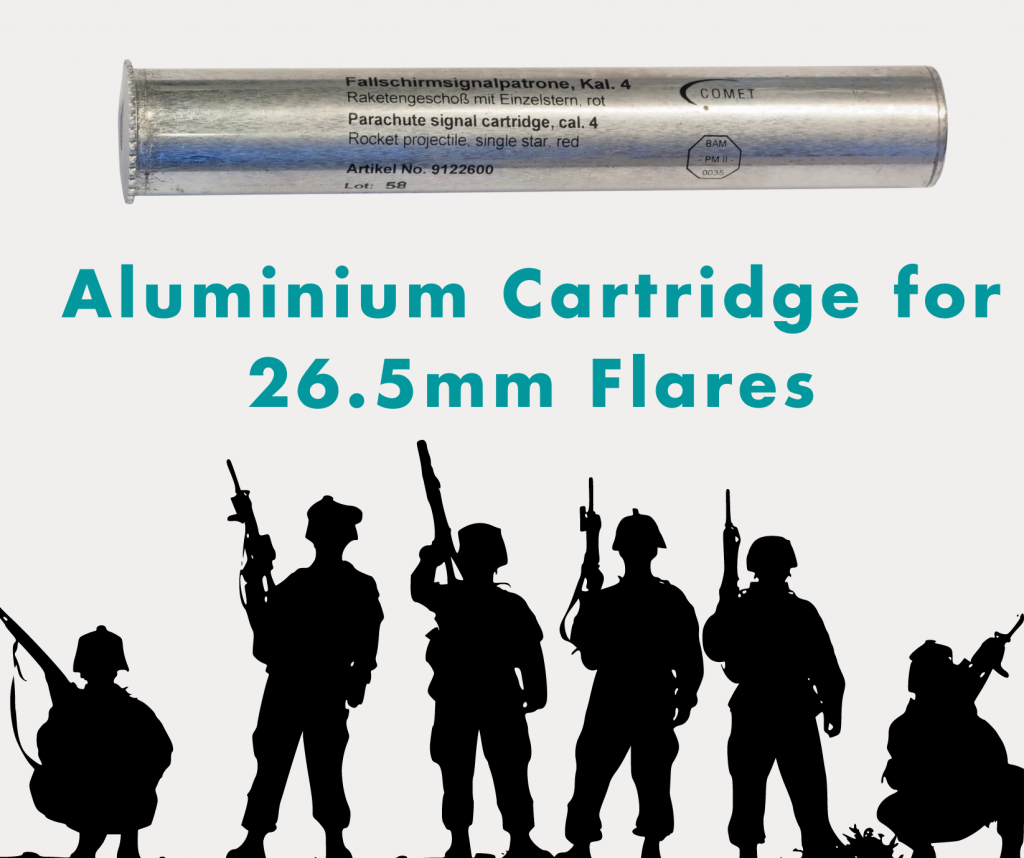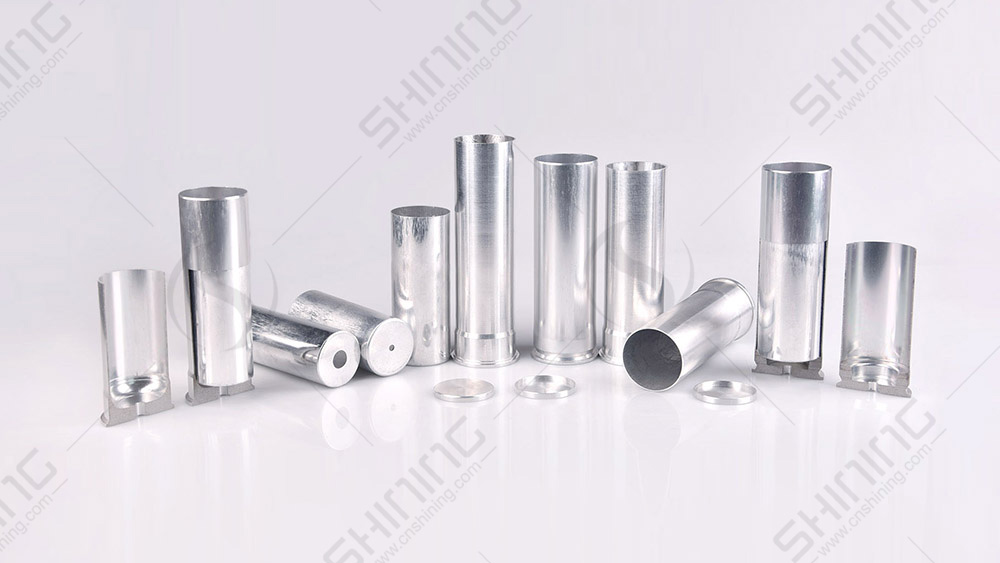 Aluminium Cartridge for 26.5mm flares is an essential piece of equipment for any shooter that needs to use 26.5mm ammo in the field. This cartridge is designed specifically to fit into the 26.5mm flare adapter and provide reliable, accurate firepower in any situation. The aluminium construction ensures maximum durability and its light weight makes it easy to transport and store when not in use.
History: Origins & Development
The use of 26.5mm flare guns and their subsequent adapters have a rich history that dates back to the early 19th century. The first documented usage of such guns, also known as signal pistols, was in 1820, when they were used by British troops stationed in India during the conflict. The flares were fired to signal an alarm or alert nearby troops of an emergency situation. Before the invention of cartridges, these weapons relied on powder and wadding instead of propulsion.
Throughout its evolution, the 26.5mm flare gun has been adapted to fit various types of ammunition, including blank-firing rounds, tracer bullets and other types that can be easily loaded into cartridges through an aluminium adapter designed for this purpose.
Description: Design & Construction
The 26.5mm rocket flares are designed to be used in various situations, such as distress signals and warning shots. The design and construction of the flares are critical to ensuring their performance in these scenarios.
The cartridge for the 26.5mm flares consists of an aluminium body which holds the propellant charge and flares core material, an adapter with a trigger mechanism that releases the flare when fired, as well as a heat shield to prevent damage from burning materials ejected during firing. The cartridge also features an ignition system which uses electrical signals sent through pyrotechnic charges to ignite the propellant inside the cartridge.
Uses: Variety of Purposes
Aluminium Cartridge for 26.5mm flares is a versatile and dependable tool that can be used in various situations. These cartridges are particularly useful for producing illuminating flares – making them an ideal tool for search and rescue operations and recreational activities. They are also used in military applications to provide visual markers and reliable illumination sources on the battlefield.
The 26.5mm flare cartridges rely on a combination of aluminium construction, advanced engineering and specialised materials to produce a high-quality, durable, and reliable product when deployed in various scenarios. This versatility makes these cartridges highly sought after due to their ability to function under extreme weather conditions, making them easily suitable for daytime or nighttime use.
Benefits: Efficiency & Safety
Aluminium Cartridge for 26.5mm flares is an important accessory for illuminating the night sky with various light-based signals and messages. This unique device provides numerous benefits, including improved efficiency and safety, to those using it in their signalling activities.
Conclusion
The article's conclusion on aluminium cartridges for 26.5mm flares is that it is an effective and reliable solution to providing illumination and smoke signals in emergencies. The 26.5mm flare cartridges are designed to be both lightweight and durable, making them a great option for those who need portable signalling devices. Furthermore, they are relatively inexpensive compared to other types of signalling devices, offering a cost-effective way to communicate in distress events.
Overall, the aluminium cartridge for 26.5mm flares provides a reliable and efficient way of communication in times of distress or danger. They can be used both effectively as illumination flares or smoke signals due to their superior design and materials used during production making them ideal for any situation that calls for immediate attention from nearby sources.
Contact us to order Aluminium Cartridge For 26.5mm Flares now.