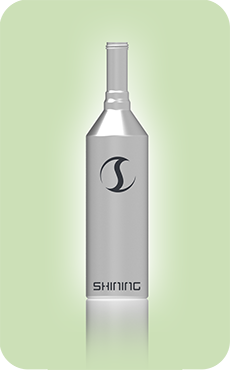 Material: 99.7% aluminum
Cap: Aluminum pilfer proof cap
Capacity(ml): 100-1700
Diameter(mm): 50,59,66,73,80,95
Height(mm): 100-300
Thickness(mm): 0.5-0.8
Surface finish: Polishing, Color painting, Screen printing, Heat transfer printing, UV coating
MOQ: 5,000 PCS
Usage: Fuel oil additive, Engine oil additive, etc.
Shining aluminum fuel additive bottle surface finished with color painting, polishing, heat transfer printing, etc.
Made of pure aluminum, the bottles offer an excellent resistance to shocks, perforations and to chemical or UV agression.
The range covers capacities from 50ml-1200ml.
Aluminum oil additives is the ideal solution for fuel oil additive, engine oil additive, etc.
| Item No. | Diameter(mm) | Height Range(mm) | Capacity Range(ml) |
| --- | --- | --- | --- |
| 01050XXX | 50 | 100 - 220 | 100-300 |
| 01059XXX | 59 | 120 - 235 | 200-500 |
| 01066XXX | 66 | 120 - 250 | 250-700 |
| 01073XXX | 73 | 120 - 295 | 300-1000 |
| 01080XXX | 80 | 140 - 295 | 450-1200 |
| 01088XXX | 88 | 140 - 295 | 550-1400 |
| 01094XXX | 95 | 160 - 300 | 750-1700 |