Shining aluminum beverage bottle are ideal for products like carbonated soft drinks, on-premise brands, premium liquors and beers, juices, specialty drinks, and energy drinks.
The aluminum bottle supposedly can chill up to five times faster and stay cooler longer than a glass bottle. It has an inside liner that keeps the wine from coming in contact with the bottle and a wide-mouth opening allows the wine to "breathe". My favorite feature is the screw-on cap that enables resealability.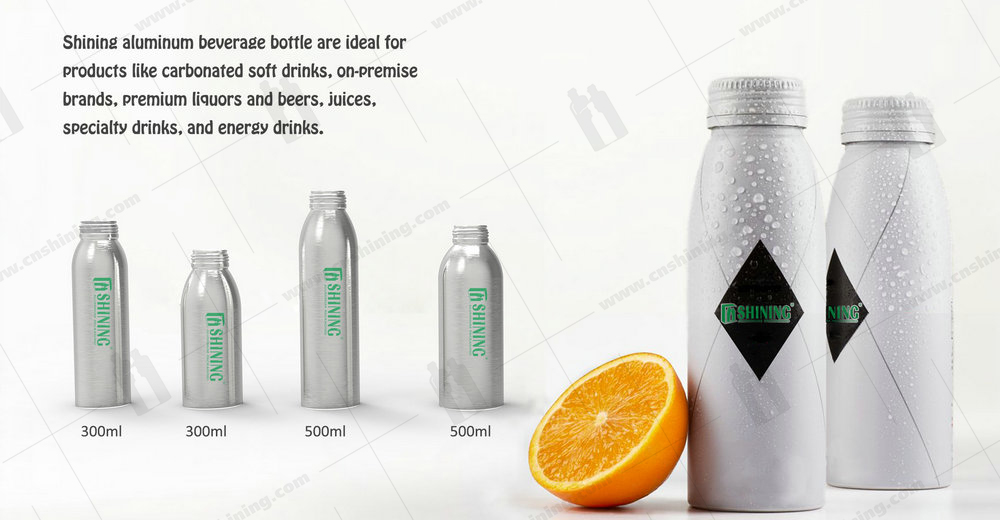 Order Custom Aluminum Bottles
Let's get started! Contact us help you propel your brand forward.