High quality spray bottles aluminum from SHINING ALUMINUM PACKAGING CO., LTD!
As show below, the aluminum handy spray bottle we supplied holds 1~30 ounces, with multiple models of one-trigger nozzles! Having a spray bottle allows you to dilute chemicals, disinfectant or come up with homemade cleaning solutions.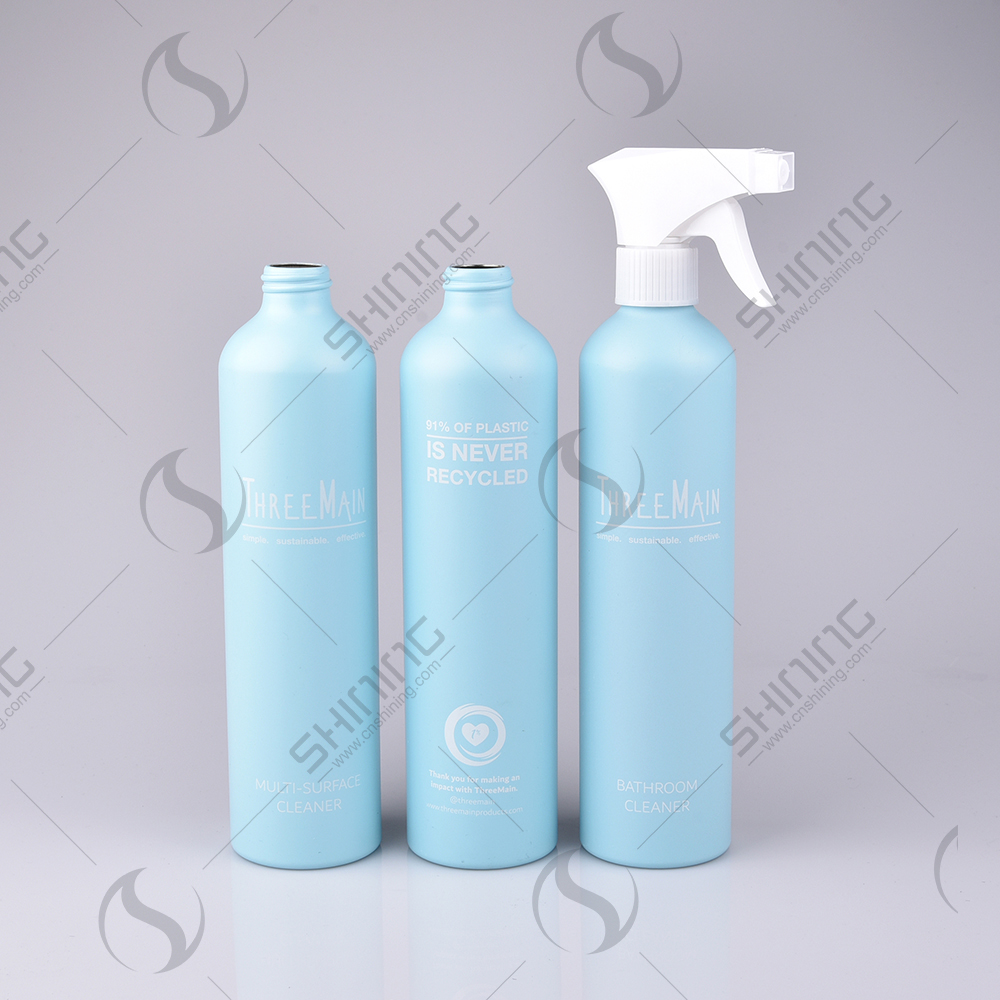 With a tall seamless body, our aluminum bottles offer a refined modern look and with durable plastic mini trigger. Spill-proof and light-weight design allows it to spray a long stream or fine mist.
It perfect for essential oils, cleaning products, homemade cleaners, aromatherapy, and dispensing water, alcohol, chemicals, and other light sensitive products.
These bottles are shatterproof and 100% recyclable, lighter than glass and more durable than plastic. Choose with a sprayer, lined cap, all included in the bottle price.
We providing high quality services for customers, with advanced technology, excellent design.