Water bottles are usually made out of different materials, however one of the more common kinds is aluminum. Producing aluminum drinking water bottles start with an extruding press (one single motion) by which a cylinder could be created out of an aluminum puck. After, the puck is formed into one of several water bottle sizes.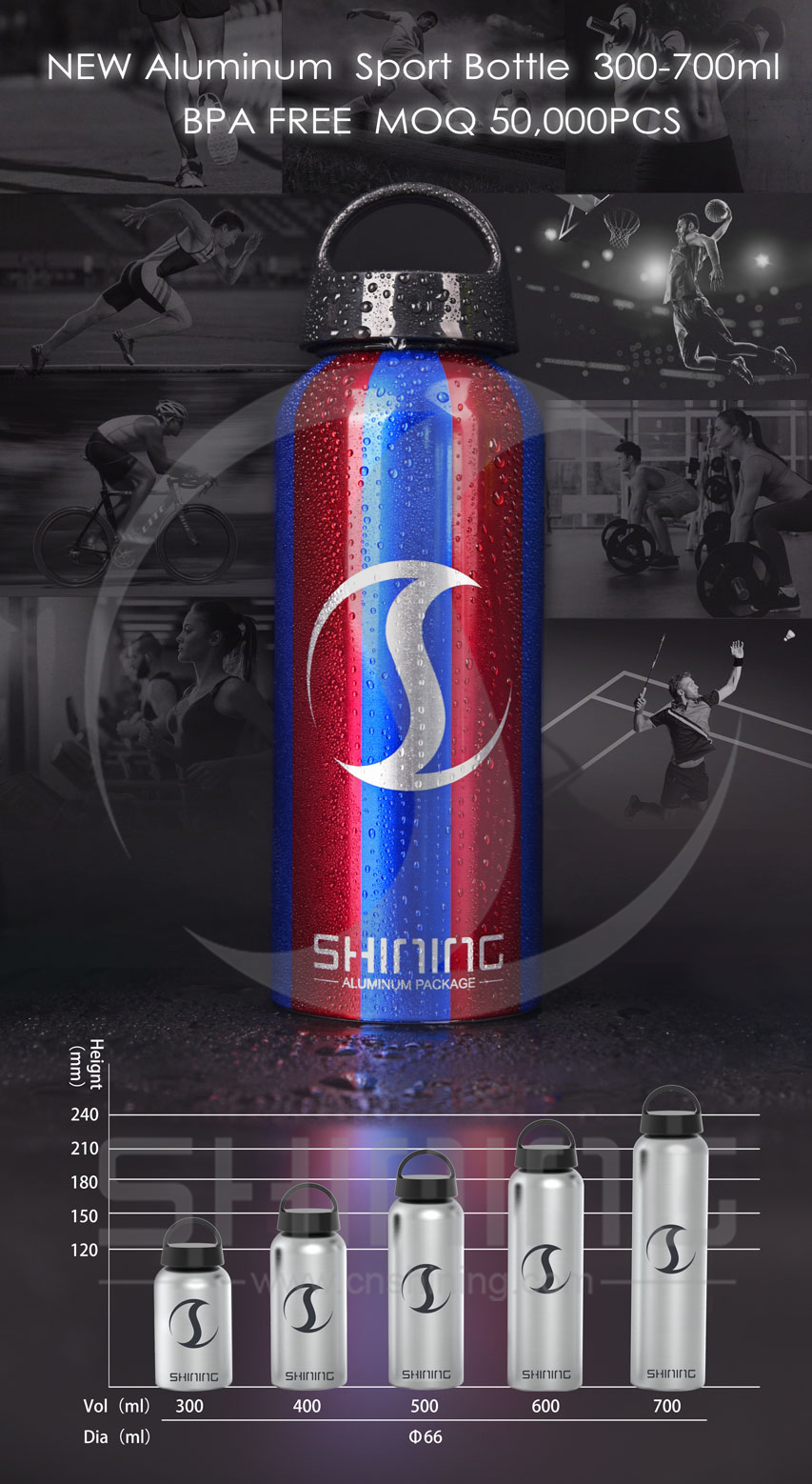 aluminum water sport bottle
Though aluminium is certainly one of the more well-known water bottle materials, there are several additional kinds. Other materials used in water bottles are usually high-density polyethylene, low-density polyethylene, stainless-steel, polypropylene, and copolyester. Compared to some other containers, there are many advantages to using aluminum water bottles. A distinct advantage for aluminium is odor resistance. In water bottles made out of low- and high-density polyethylene and polypropylene, the trace of odor will remain far longer and stronger than it does with water bottles made from aluminium. A few other reasons that people like the aluminium bottles are because they are considered shock-resistant and deformation-resistant, they protect water from lighting, and they are fairly lightweight. The coating inside the water bottle is also flexible and less likely to crack or to break from impact. In addition, water and other drinks can be maintained around freshly and securely due to the secure cap and the inner coating.
In the Twenty-first Century, more people tend to be inclined to reuse products because of a huge push from environmentalist organizations. Aluminum water bottles are easy on the environment, and people who no longer have use for them can reuse their materials. Aluminum drinking water bottles are usually known to be environmentally and ecologically sound, which also makes them reusable. There are 60 billion tons of plastic wastes created year after year. By using aluminum water bottles, those numbers will decrease and spare the waste from plastic containers that can end up in the oceans where it wreaks havoc on marine life. Statistics show that much of the damage from plastic products such as plastic water bottles occurs even before it reaches a consumer's hands. By purchasing aluminum water bottles that are recyclable and reusable, a consumer is already making a choice that advantages the planet.
Order Custom Aluminum Bottles
Let's get started! Contact us help you propel your brand forward.