We just introduced a new dispensing option for our brushed aluminum container line – an aluminum lotion pump. aluminum lotion pump Manufactured with a 24/410 neck finish, the new pump will work interchangeably on our 2oz, 4oz, 6oz, 8oz or 10 oz size bottles. It comes in a matte finish  which complements the brushed aluminum bottle's finish perfectly, and is equipped with a twist and lock feature. The pump is rated for an output of 1.2cc and is supplied with a 170mm (6.7") deep tube.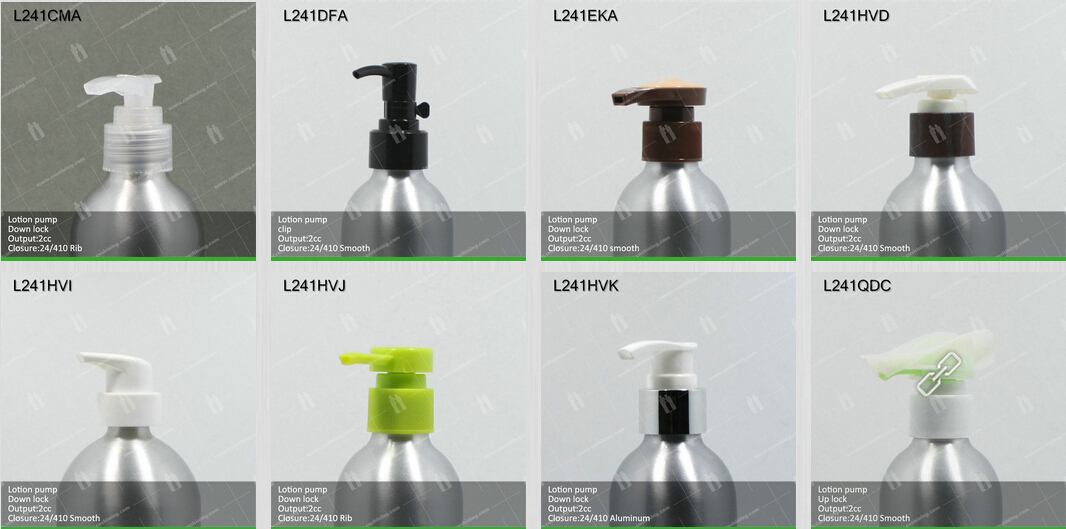 These new aluminum lotion pump bottles are ideally suited for soaps, gels, shampoos, creams and lotions. They are available from stock and may be ordered in small quantities.
Order Custom Aluminum Bottles
Let's get started! Contact us help you propel your brand forward.