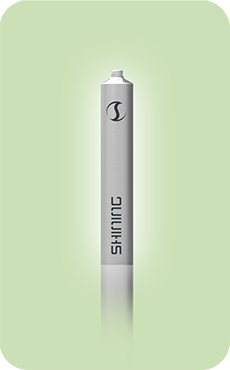 Material: 99.7% aluminum
Thread: M7/3.5, M9/5.5, M11/7, M15/10, M20/15
Nozzle: Metricseald, Plastic-on-sert, Extended Nozzle, Extended Plastic, Metricsealed open, Plastic on-sert
Capacity(ml): 5-195
Diameter(mm): 11,12,13,14,16,19,20,22,25,27,28,30,32,35,38
Height(mm): 50-200
Thickness(mm): 0.1
Surface finish: Polishing, 1-9 color offset printing
MOQ: 30,000 PCS
Usage: Ointment, Gel, Hair dye, Toothpaste, Gule, Cream ketchup, Salad, Chocolate
Shining aluminum collapsible tube surface finished with polishing, 1-8 color offset printing, etc.
Made of pure aluminum, the tubes offer an excellent resistance to shocks, perforations and to chemical or UV agression.
The range covers capacities from 50ml-195ml.
Aluminum collapsible tube is the ideal solution for ointment, gel, haire dye, toothpaste, glue, cream ketchup, salas, etc.

| Dia | 11 | 12 | 13 | 13.5 | 14 | 16 | 19 | 20 | 22 | 25 | 27 | 28 | 30 | 32 | 35 | 38 |
| --- | --- | --- | --- | --- | --- | --- | --- | --- | --- | --- | --- | --- | --- | --- | --- | --- |
| 3 | 50 | | | | | | | | | | | | | | | |
| 4 | 70 | | | | | | | | | | | | | | | |
| 5 | | 60 | 55 | 45 | 43 | | | | | | | | | | | |
| 6 | | 70 | 65 | 55 | 53 | | | | | | | | | | | |
| 7 | | | 75 | 70 | 68 | | | | | | | | | | | |
| 8 | | | 85 | 80 | 78 | 65 | | | | | | | | | | |
| 9 | | | 95 | 90 | 85 | 70 | | | | | | | | | | |
| 12 | | | 100 | 95 | 90 | 75 | | | | | | | | | | |
| 16 | | | | | 105 | 90 | | | | | | | | | | |
| 20 | | | | | | 110 | | | | | | | | | | |
| 25 | | | | | | | 90 | | | | | | | | | |
| 30 | | | | | | | 105 | 100 | 90 | | | | | | | |
| 35 | | | | | | | 120 | 110 | 105 | | | | | | | |
| 40 | | | | | | | 140 | 130 | 115 | | | | | | | |
| 50 | | | | | | | | 140 | 130 | 110 | | | | | | |
| 60 | | | | | | | | | 150 | 120 | | | | | | |
| 70 | | | | | | | | | | 160 | 135 | 130 | | | | |
| 80 | | | | | | | | | | | 155 | 150 | 135 | | | |
| 90 | | | | | | | | | | | 170 | 165 | 155 | 130 | | |
| 100 | | | | | | | | | | | 185 | 180 | 170 | 150 | | |
| 110 | | | | | | | | | | | | | 180 | 170 | | |
| 115 | | | | | | | | | | | | | 190 | 180 | 160 | 150 |
| 125 | | | | | | | | | | | | | | 190 | 170 | 165 |
| 135 | | | | | | | | | | | | | | | 175 | 170 |
| 145 | | | | | | | | | | | | | | | 185 | 180 |
| 155 | | | | | | | | | | | | | | | 195 | 190 |
| 165 | | | | | | | | | | | | | | | | 200 |