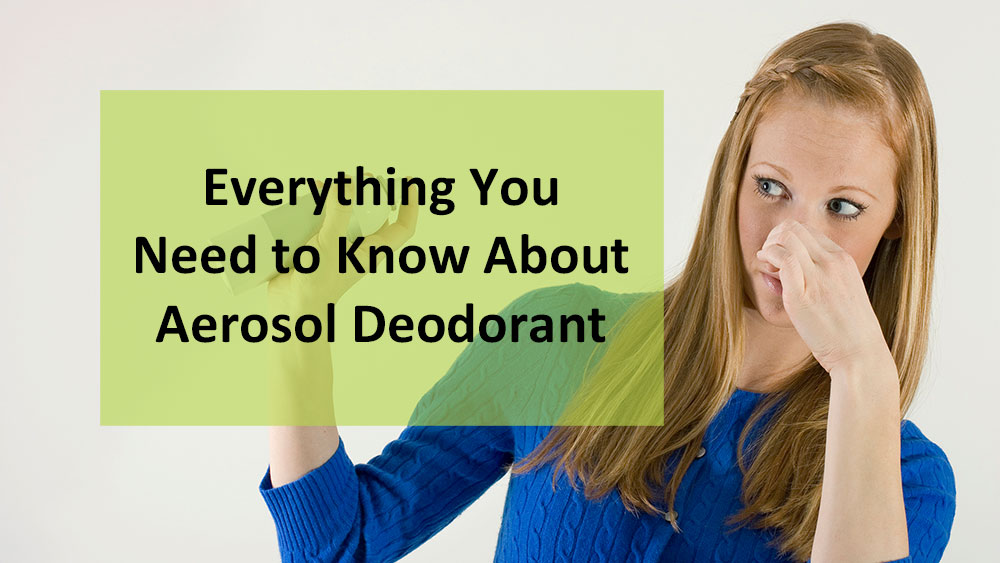 Body odor can sometimes be annoying, and we typically use a stick or roll-on deodorant to prevent it. But do you know there's another type of deodorant which is more effective than the former ones? Aerosol deodorant can be a great alternative that is now gaining popularity amongst folks. However, there are still many people who don't know about it. Therefore, this article will provide important information about the best aerosol deodorant available.
What is aerosol deodorant?
Not as popular as the roll-on or stick deodorant and not highly as advertised, aerosol deodorant is an excellent product to prevent foul body odor. However, unlike roll-on deodorant, which needs to be smoothed over the skin, aerosol deodorant is a spray-based product. So, before using the aerosol deodorant, the user must shake it well and hold it at a short distance before spraying it on a body part.
How does aerosol deodorant work?
Aerosol deodorants primarily have two functions to perform. One is to eliminate the foul body odor, and the second is to prevent the person from further perspiring. Aerosol deodorant blocks the sweat glands, which trap moisture and eliminate odor. Antiperspirants are also found in some aerosol deodorants. While using the deodorant, spray it on your desired body part for at least 3 seconds. A thin layer is developed on the skin that stops or masks wetness and body odor.
What are the ingredients in aerosol deodorant?
The aluminum-based compound is the main component present in aerosol deodorant. It is the most extensively used active antiperspirant ingredient, blocking sweat ducts to halt moisture flow to the skin. However, many other elements are also present, which prevent any damage to the skin.
Are aerosol deodorants safe?
Typically, aerosol deodorants are safe to use. However, many types of research have proved that it can be harmful in some ways. Chemicals like propane, isobutene, and butane in aerosol deodorant can be risky. The deodorant can is pressurized; thus, special care must be taken while using or disposing of it. Moreover, all the statements have been proven false regarding the aerosol deodorant's harmful effect on the environment.
What are the top 5 aerosol deodorant brands?
To help you with the right aerosol deodorant, enlisted below are the top 5 brands that you should indeed look to buy:
Secret aerosol deodorant: This deodorant can be a perfect choice if you want to stay fresh and active for the whole day. The mild fragrance of this deodorant will keep a foul odor at bay.
Suave aerosol deodorant: It is a long-lasting deodorant that keeps wetness and foul odor away. The refreshing scent of this deodorant will surely appeal to you. You can choose from the various flavors available.
Sure aerosol deodorant: This deodorant comes in an unscented version. It effectively reduces underarm wetness and lasts all day.
Dove aerosol deodorant: Dove aerosol deodorant is available for both men and women. This deodorant is alcohol and paraben free and is skin friendly. It is enriched with ¼ moisturizing cream and gives 8 hours of long-lasting odor protection.
Degree aerosol deodorant: If you prefer to use a strong deodorant, then degree aerosol deodorant can be a perfect choice. Additionally, this deodorant gives odor protection for 72 hours.
Aerosol deodorants can Manufacturer
Aerosol deodorants can be ideal if you want to keep foul body odor away. There are a variety of flavors available in the market but if you want the best results, go for the above-recommended deodorants.
You will realize that the Aerosol deodorants can brands are many, but when it comes to the empty aerosol cans they are supplied in, SHINING Aluminum Packaging is the best aerosol can manufacturer.