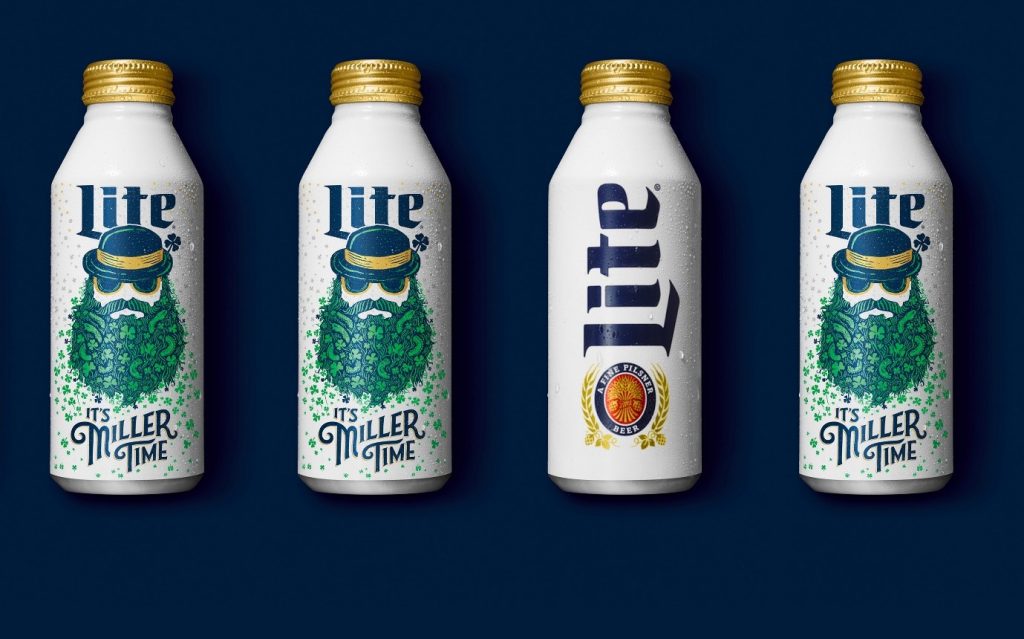 Miller lite Aluminum Bottle
If you are dealing in alcoholic beverages like beer, you will realize that along with many other vital factors, the bottle in which it is served is of critical importance. After all, food and beverage safety is the primary concern for all. Thus, as a manufacturer or supplier of beer, we are sure you will want it to be bottled and packaged in a perfectly safe way.
Many factors determine beer bottling. Though safety is the primary consideration for bottling your beer, other essential factors need to be considered. Amongst the many others, you need to ensure that the beer is bottled into something durable but at the same time light so that it is easy to handle them during transportation and so on.
Bottles need to be eco-friendly.
With the rapidly rising environmental concerns, the eco-friendliness of the material of the bottles is another critical factor that needs your attention too. So, it would be best if you had bottles that are made from eco-friendly materials as well. When you take into consideration all these vital factors for the bottling of beer, our high-quality Miller lite Aluminum Bottle can be considered suitable on various grounds. Let us take a look at the reasons why you can consider the high-quality aluminum bottles we supply.
With the rising environmental concerns, it has become vital that bottling is done in an environmentally friendly way. The good news with our aluminum bottles is that they are recyclable and thus also environmentally friendly.
High-end packaging BPA-free & FDA Approved.
Whether it is ant food or beverage, including alcoholic beverages like beer, you will realize that the packaging for keeping it entirely safe is vitally important. To meet this all-important need, we ensure we select our raw materials only from the most trusted and well-known suppliers. For the manufacture of our high-end aluminum bottles, we ensure that they are made from new aluminum that is fully recyclable and entirely safe for any food or beverages, including beer. In addition, these ensure that the bottles are BPA-free and FDA-approved. Thus, you have the best quality with our Miller lite Aluminum Bottles.
They are light yet durable.
As already mentioned, for the packaging and delivery of beer, you need light but durable bottles. If you compare it with other options like glass, you will realize that they are safe but are not durable. Therefore, you can incur losses through breakage. Apart from this, glass bottles are pretty heavy, making handling difficult. Along with the same, it often can escalate transportation costs.
Compared to these aluminum bottles, we manufacture both light-weight, making handling easy. On the other hand, they are also durable. Therefore, our aluminum beer bottles are the best on both fronts.
Branding
Last but not least are the requirements in terms of branding. For example, our aluminum beer bottles ensure our clients can opt for customized printing on them. Therefore, with them, you can have the right kind of branding that is usually needed in the highly competitive market.
To conclude, we can say that our aluminum bottles are the best option you have for bottling beer. To know more, please get in touch with us!!