Nitrous oxide, also known as laughing gas, nitrous, or nos, is an inorganic substance with the chemical formula N2O. It is a dangerous chemical. It can support combustion under certain conditions. But at room temperature. It is stable, has a slightly anesthetic effect, and can cause laughter.
What are nitrous oxide cartridges & cylinder?
Nitrous oxide cartridges also called nitrous oxide canisters and nitrous oxide chargers, are high-pressure containers storing laughing gas. The main material is steel (DC04/DC05/DC06 Steel) or aluminum (6061-T6).
Because the capacity of nitrous oxide cartridge is small and can't be refilled or sealed after opening, nitrous oxide cartridge is a disposable product.
Dental Nitrous Oxide Cartridges
One of the primary uses of nitrous oxide bottles is medicine, such as dentists, pregnant women, and kids. It should be noted that medical grade nitrous oxide cartridges must be used in medicine.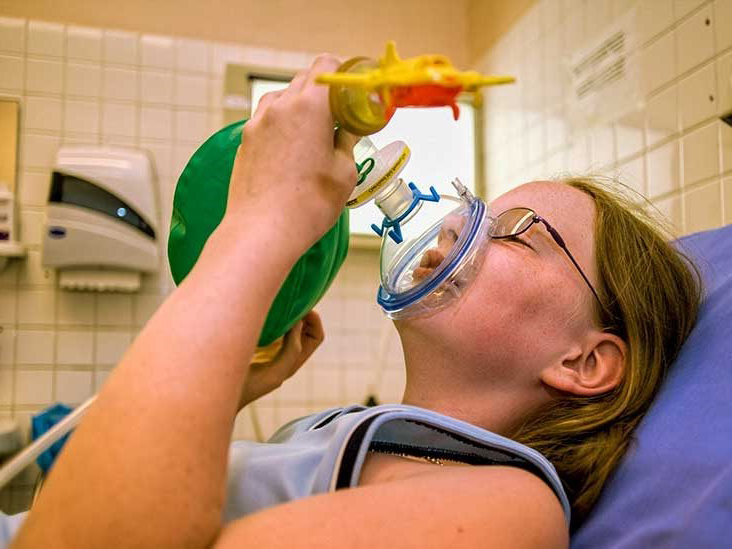 Joseph Priestley discovered nitrous oxide in 1772. He found that nitrous oxide can make patients lose the sense of pain, and they can still maintain consciousness after inhaling, without being unconscious. Nitrous oxide was soon used as an anesthetic and analgesic, especially in dentists. Because dentists usually do not have full-time anesthesiologists, and patients are often required to stay awake during diagnosis and treatment and respond to the oral cavity as ordered, the gas brings excellent convenience to the dentist.
Whip Cream Nitrous Oxide Cartridges
Nitrous oxide is approved as a food additive (E number: E942), especially as a propellant for whipped cream. Nitrous oxide is used because it dissolves quickly in the cream and does not cause the cream to oxidize. When the valve of the cream dispenser is opened, the cream solution is discharged by the high pressure inside. The change in pressure causes some of the dissolved gas to return to the bubbles, effectively making the cream fluffy.
There are many whip cream brands, such as Mosa cream chargers, ISI, Liss, Kayser, Honey due whip, quick whhip, superme whip, fresh whip, etc.
It should be noted that food grade nitrous oxide cartridges must be used in Medicine.
canned whipped cream nitrous oxide

Canned whipped cream, often referred to as "whipped cream in a can" or "whipped cream aerosol," is a product that uses nitrous oxide as a propellant. Nitrous oxide, commonly known as laughing gas, is a colorless gas with a slightly sweet odor. It is used in various applications, including medical and dental procedures, automotive and industrial processes, and culinary applications.
In the case of canned whipped cream, nitrous oxide is added as a propellant to pressurize the can. When the nozzle of the can is pressed, the pressure is released, and the nitrous oxide expands rapidly, causing the cream to be expelled from the can in a foamy, whipped texture.
It's important to note that while nitrous oxide is generally considered safe when used as directed, inhaling it directly from the can or in large quantities for recreational purposes can be hazardous and potentially life-threatening. Nitrous oxide abuse can lead to oxygen deprivation, dizziness, loss of consciousness, and other serious health risks.
How to choose the best nitrous oxide cartridges & cylinders?
Material: Aluminum vs. steel
| | | |
| --- | --- | --- |
| | Aluminum | Steel |
| Price | High | Low |
| Weight | Light | Heavy |
| Material | 6061-T6 | DC04/DC05/DC06 |
| Usage | Medical, Food | Food |
| Surface treatment | Anodizing, Painting, Silk screen, Pad printing | Painting, Silk screen, Pad printing |
Inner: food grade or medical grade
Nitrous oxide cartridges will have oil and metal powder left in the container during the production process. Steel nitrous oxide cartridges are generally cleaned with deionized water, while aluminum nitrous oxide cartridges can be cleaned with food-grade or pharmaceutical-grade anodizing.
Outsider: colour and custom printing
The appearance of the product can affect the consumer's first impression. In SHINING Aluminum Packaging, we offer the possibility of receiving any color ink cartridges you like. In addition, we can print your company name, logo or full-color artwork directly on the bottle. Your product will perfectly represent your product and brand.
Burst Test and Safe
Finally, the most important thing is the safety of the product. You can find many news about the explosion of Nitrous oxide cartridges. Many small manufacturers have no final inspection process or just random inspections. Our company conducts full inspections for high-pressure tank products to ensure product safety. The deformation pressure of our products is 31 Mpa, and the burst pressure is 39 Mpa.
Where can you buy nitrous oxide cylinder & tank?
You can buy nitrous oxide cartridges at Walmart or Amazon. But if you want to build a new brand and need to use empty nitrous oxide cartridges in bulk, you can find a nitrous oxide cartridges manufacturer. We have a significant cost and quality advantage to make the nitrous oxide cartridges.
For more information on how to design your customized nitrous oxide cartridge, please feel free to contact us via email. Our professionals are happy to help you and will contact you within 24 hours about the possibility of customizing your cartridges. Contact us immediately, and we can guarantee that you will eventually get a customized nitrous oxide container that fully meets your packaging needs.